There's been a lot of planting going on around here.
I've splurged on new pottery, bags of good soil, and lush plants (no sagging, sorry, spindly ones from the bargain bin this year!)
I always have a large selection of basil planted by the kitchen door.
I've filled pots with flowers and placed them are all around the house. These are on the back steps: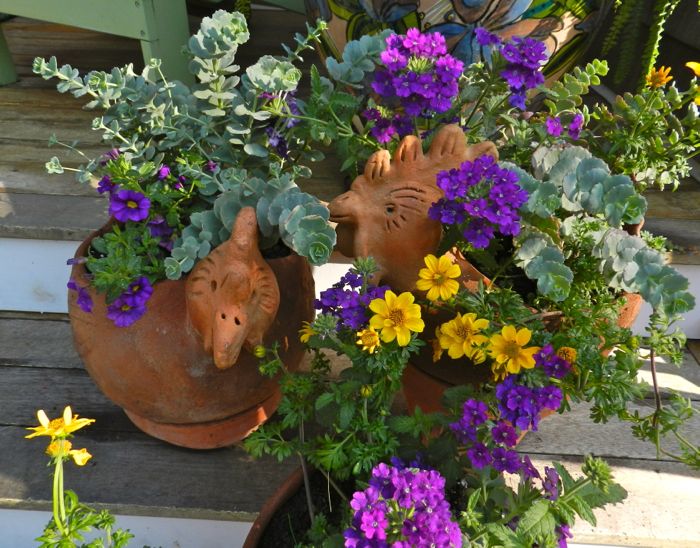 Perennials have gone into bare spaces in the flower bed near the meadow. The last remaining spots in the vegetable garden were filled today with peppers and an eggplant.
Most of the digging has required only a hand trowel, but sometimes a shovel won't do the job. The pumpkin patch was a tangle of tough turf. It needed turning. First, the toads and garter snakes had to be shooed out of the way. Then, Steve and son used a behemoth of a borrowed rototiller to cut through the sod.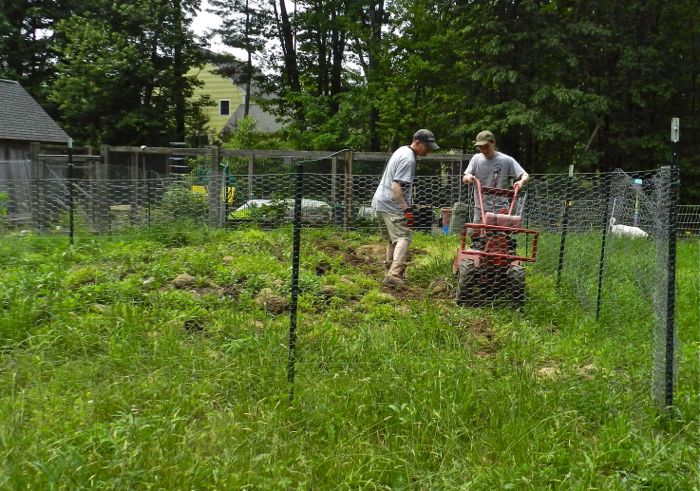 When they were done, it was easy to dig a few holes for the pumpkins and butternut squash.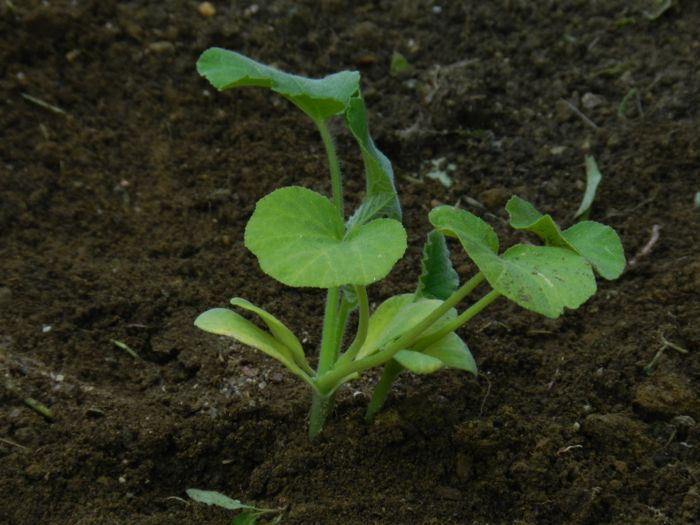 Once that task was complete, a few more holes needed to be filled. What should I plant in these?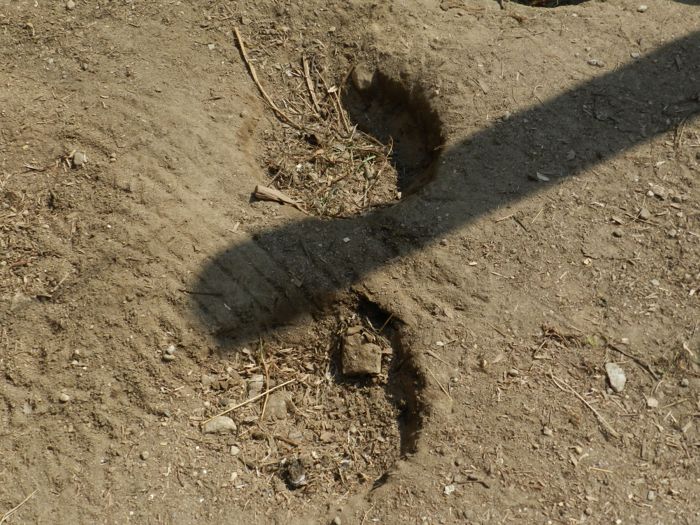 Chickens!