The plants are having a good day. The drenching rains have revived them. The dogwood is blooming.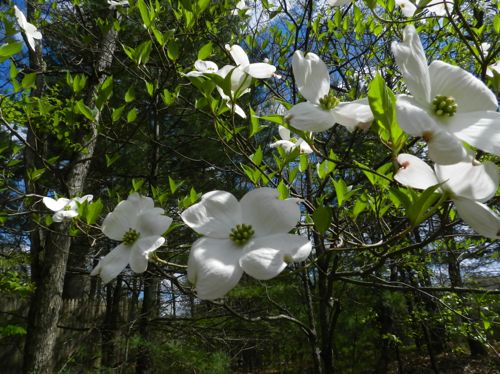 Scooter is having a good day in the sun (and see, more plants are blooming and having a good day in the little pond.)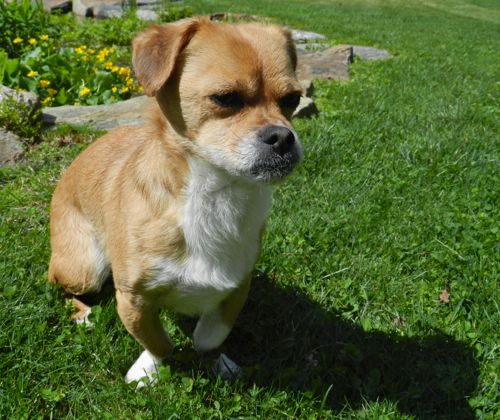 The goats are having a good day. We moved their electric fence and so now they can reach new grass and brambles in the meadow. That makes Pip smile. Of course, Pip always has a good day, although perhaps some are even better good days than others.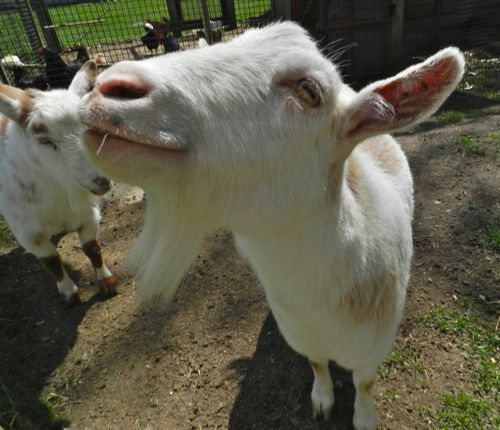 Candy is having an especially good day. This morning she had a hop-around in the goats' paddock. This afternoon she has claimed the prime spot in the pen – the dirt wallow. It's sunny and dry, which are perfect dust-bathing conditions for the chickens. But, Candy rules. There she is.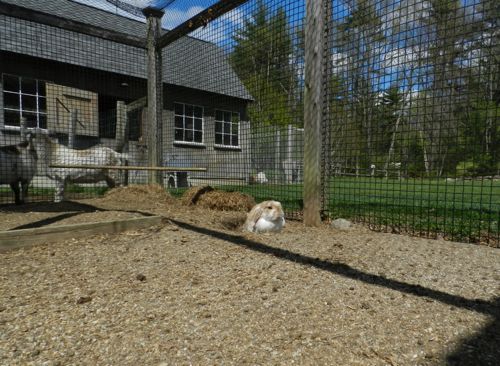 This is a bunny having a very, very good day.