Admit it. We all have fantasies. Mine involve strapping young men. With strong backs. Bent over.
Doing this: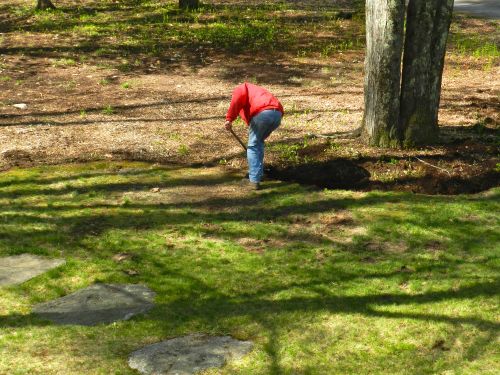 And also doing this: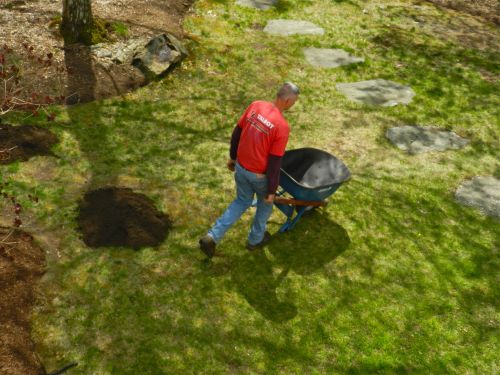 I am sipping iced coffee and watching the guys edge the lawn, fix the holes left by a horde of partying moles this past winter, and wheeling load after load of mulch into the gardens. Fantasies do come true.
The girls are not going to be allowed out to mess this up. Not until after the garden tour on June 1 and June 2. But not to worry about them. They love guys with wheelbarrows, too. Some of the dirt dug up from the flower bed in the backyard has been dumped into the chicken runs. They have plenty of scratching and grub-eating to do. Chicken fantasies are so easy to fulfill.