The Boston Flower Show used to be a prestigious event that filled a cavernous convention hall. Things changed, the organizers had financial difficulties, and it disappeared for awhile. Last week the The Flower Show returned to Boston, and although it was in a smaller space, with far fewer exhibitors, it was still worth the drive into the city.
It's a place to take note of plants that I'm not familiar with – which is a good many of them! I'm not much of a plantsman, (don't ask me to name what I've planted a year after they're in the ground) but I do have a good eye for texture and color. I think that this shiny fern would fit nicely into my shade garden.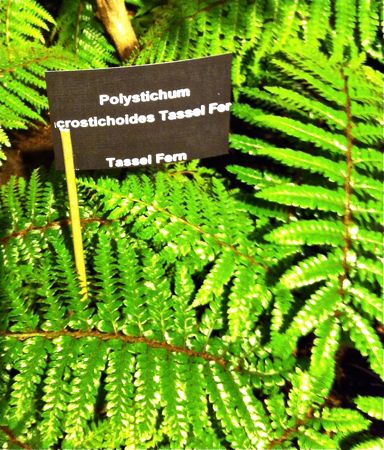 The garden show is always a source of inspiration for my patio. Just look at these garden poufs. I think I need to learn how to knit with very big needles!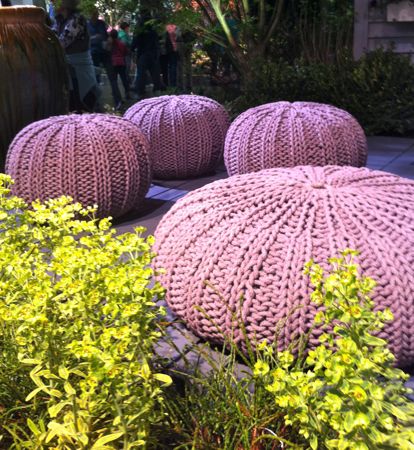 I enjoyed browsing through the vendors' stalls. I bought some seeds and gardening gloves. I did not buy these pricey soaps, but I did stop to admire the packaging.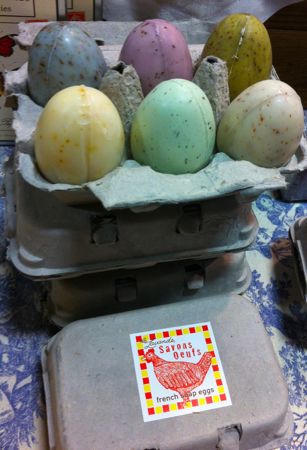 The Boston Flower Show used to be a highlight of the social season, and the "ladies who lunch" would dress up and spend a day strolling the aisles. There was still fashion to be seen, but this time the hats needed watering.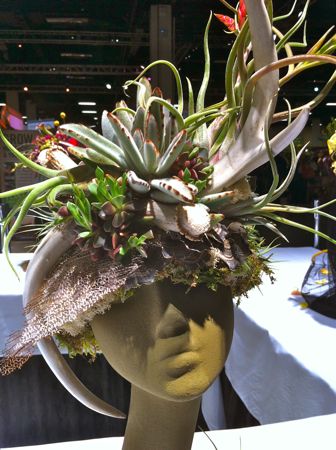 There were a few grand garden displays, but this twee exhibit was my favorite. There's even a chick tractor. Charming, isn't it?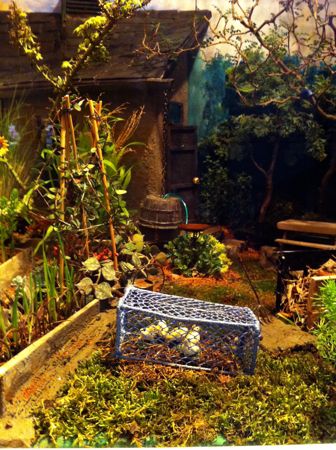 It's a miniature!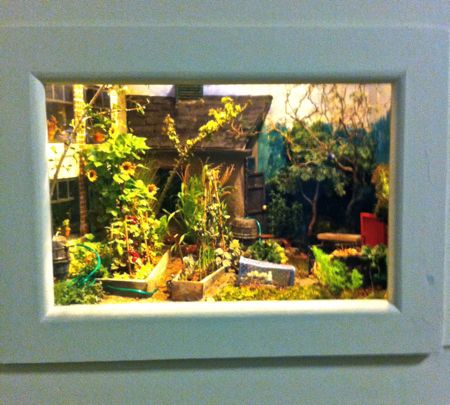 The Flower Show is always held in March. I've driven home from the show in sleet, and in snow, and bundled up in a winter coat. This year I drove home with the windows down, went right out to the garden and planted the braising mix seed pack that I bought at the show. Gardening season is officially here. Early.