Snow fell all day on Saturday. As it came down, it seemed like a big storm, but the snow was light and dry and by nightfall there were only a few inches on the ground. Still, it's enough so that it finally looks like winter. Sunday morning dawned cloudy but bright; the shadows blue.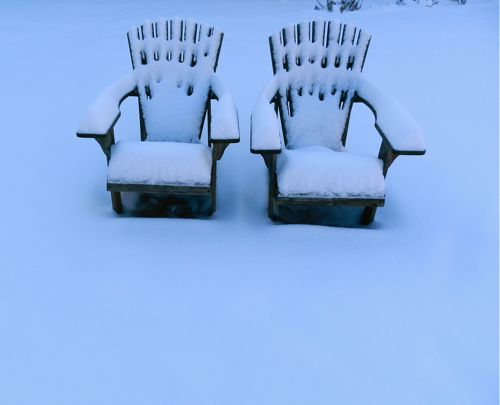 It was 12 º F when I did my chores, but without a wind, and with my warm barn coat and gloves on, it felt good to be outside. However, the hens did not want to leave their coops.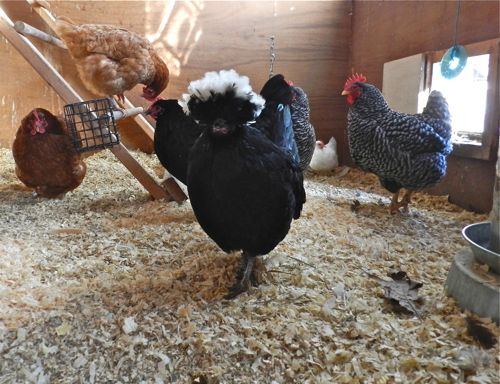 The cold wasn't bothering them at all. What kept them in was the snow – chickens don't like walking in it. I shoveled out a space, but they still looked dubiously out their doors.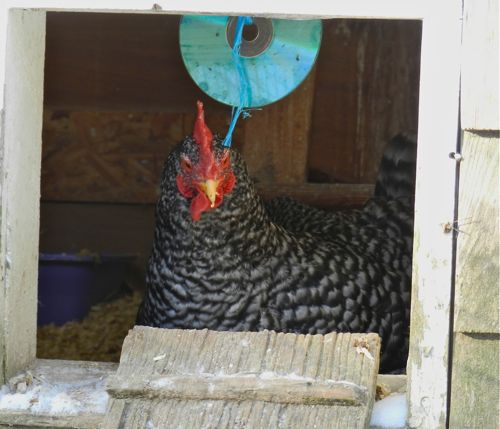 I mucked out the goat stall and instead of dumping the used bedding into a compost pile, I spread it at the base of the pop-door ramps. Everyone happily stepped out into the sunshine.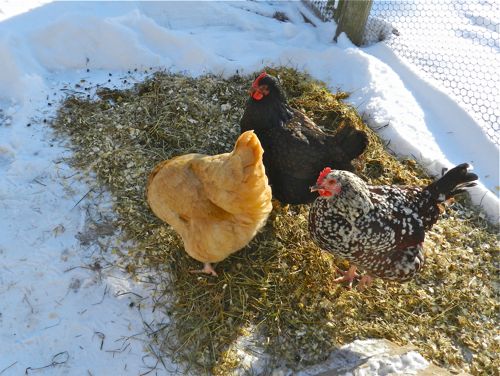 Candy likes snuffling around in the goats' discarded hay, but she likes snow even more. She hopped over to the side of the pen where leaves have blown and piled against the fence. Candy pulled out the leaves,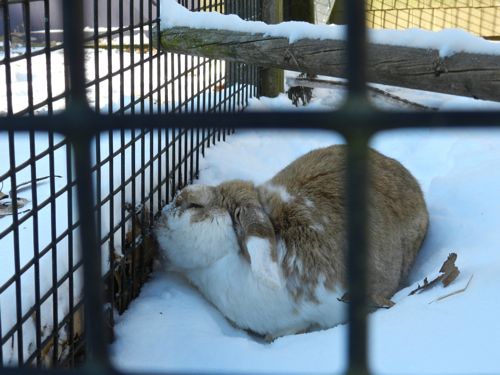 and then munched.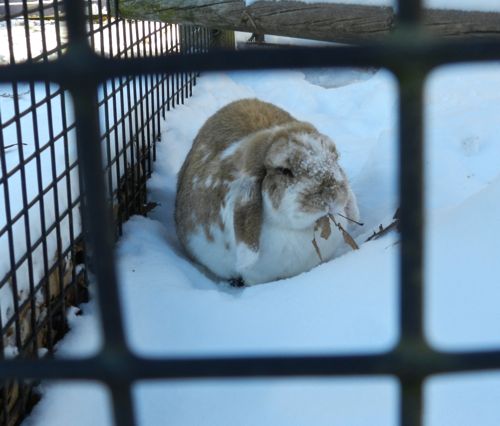 At least Candy approves that I didn't do a thorough fall yard cleanup!
So, despite  the well-below freezing temperatures and snow on the ground everyone is comfortable and content. Even the goats don't mind this airy snow. It reflects light onto them, ideal for sleepy sunbathing.