While all the other humans in the house slept on this first day of 2012, (well, not exactly true – the 18-year old had yet to go to bed), I got up to tend to the animals. It's been an unusually warm December (second warmest on record) and after yesterday's drizzle and rain and general dreariness, the skies cleared, the temperature dropped just a bit, and sparkly frost decorated every leaf and blade of grass.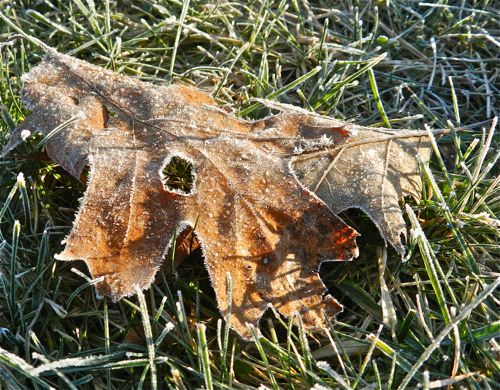 It was so pretty that I felt vindicated for not having done a fall yard cleanup! I let the girls out and gave the coops a thorough mucking out. While I fussed about in the barns, the Gems went up into the meadow.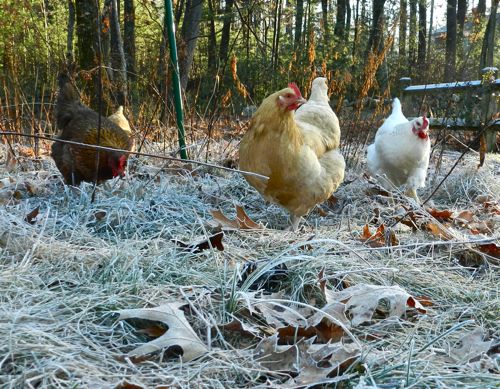 The old girls stayed closer to their pen. Twinkydink and Philomena took a short stroll,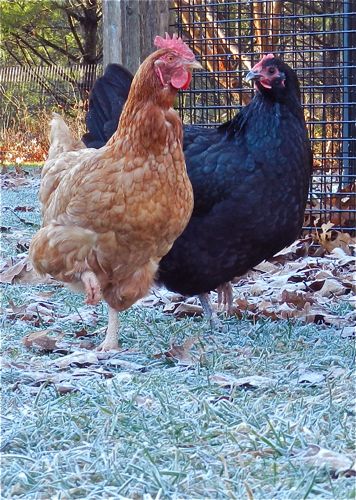 while sharp-eyed Agnes found things to eat.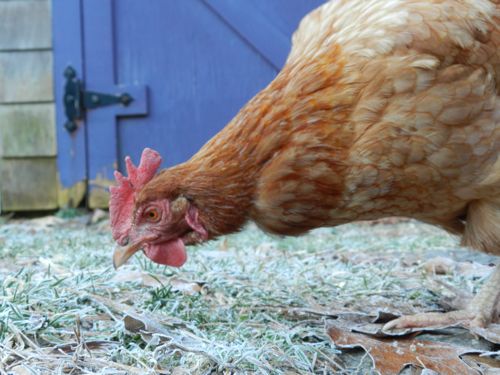 I did not let the goats out into the yard. Pip knows that there is one last green and thorny plant – my rose bush – which he would eat down to the ground in a blink of an eye if I let him. I'll leash the goats and take them for a walk to the edge of the woods later today. For now they'll sun themselves in their paddock.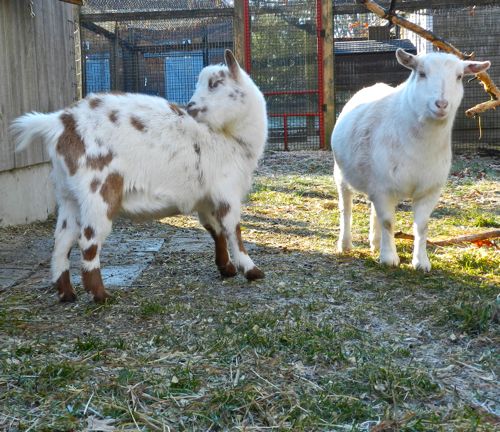 There is no better way to begin a new year than doing morning barn chores on a crisp winter morning. But, to leave you with an honest picture, coop cleaning means stinky chicken dust, which sticks to hair and clothing. When I came in I had to shower and change. Real animals are smelly and messy, noisy and demanding. Still, barn cleaning never fails to put me in a good mood. I hope that this morning's beauty and peaceful companionship of my animals are harbingers of a good year to come.
I have homemade peach pie in the kitchen. The year just keeps on getting better.