Two days ago I let the hens out to free-range. Tina walked into a fence. The Polish can't see where they're going.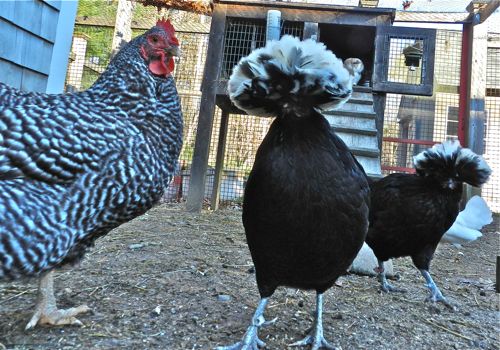 They can't even see where their feet are. They've been walking in an exaggerated strut, putting their feet down as if each step might be dangerous.
Sometimes Polish are bullied. They can't see the other hens to know to get out of the way. And when they do try to scoot out of harm's way, they walk into walls. In my flock, Tina and Siouxsie aren't bullied. But the other hens do think they're crazy.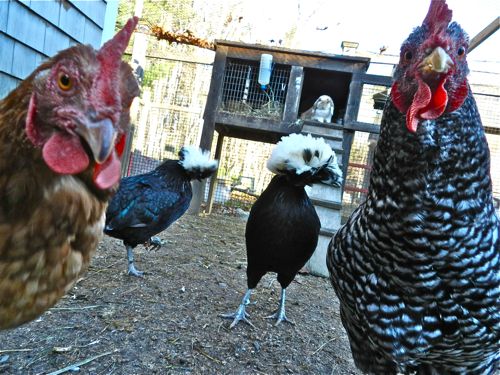 Both Polish hens molted, and their brand-new, full, white, feathery top-knots are fun for me look at, but not so fun for the hens to live with. It was time for new coiffures.
One good thing about Polish hens is they're easy to catch – they can't see you coming – so it's easy to scoop them up. I snipped away until I could see the eyes. There, that's better, isn't it?