There will be thirty people here for pie tomorrow and I felt the need to decorate. Something sparkly and happy. But not expensive.
There's a bush in the goat pasture that I've been meaning to cut down. The branches would be just right for twinkly lights.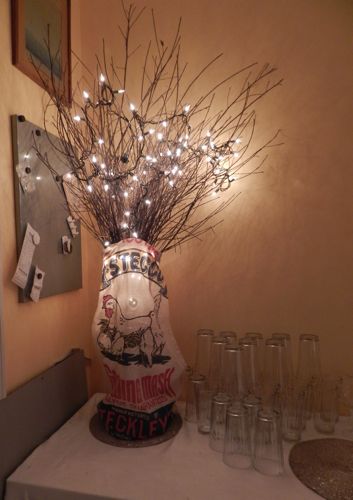 Do you know how top-heavy and awkward those twigs are? I didn't have a large and heavy enough vase to contain them, so I used (don't tell my guests) a toilet paper holder, and hid that with a vintage grain sack from my collection.
More branches are in the stairwell. I did splurge on the pussy willow lights, but those can be used all year. Notice the table that the vase is on – it's an old chicken crate.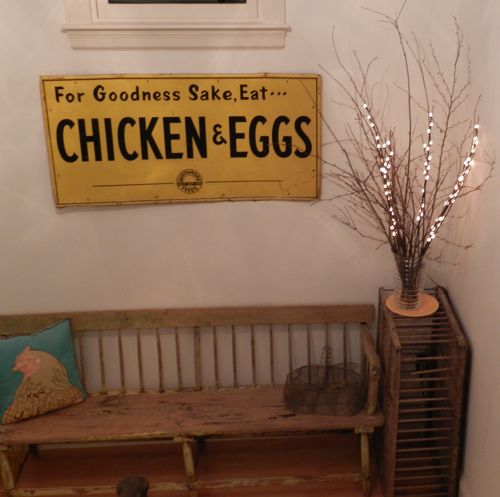 The bannister is the perfect place for a garland and lights. I've had this paper-mache gourd garland for years.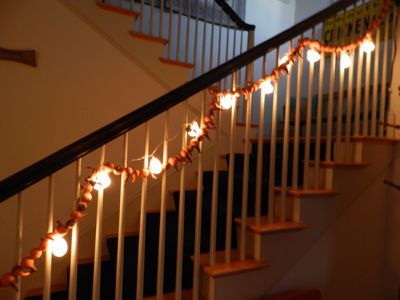 It needed lights, so I pulled these out of my collection (this was an eBay find). Look close, they're hens and eggs.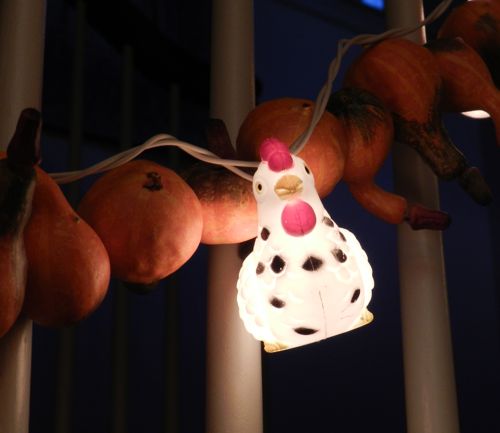 I'm careful not to overdo the chicken decor. I like a touch of whimsy; I like it to be small little surprises, not an an overwhelming theme. There won't be anything poultry related on the buffet, well, except for the chicken pot pie. I'll have photos of that for you next week.