The wonderful people who live in this house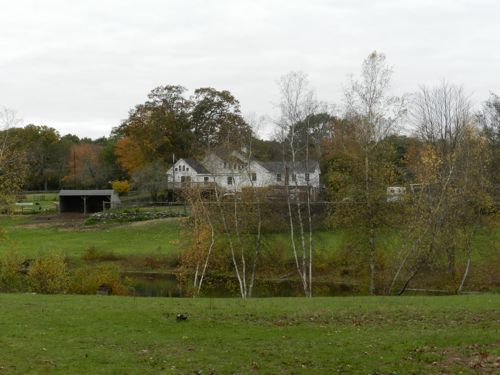 sadly have to sell off some of the farm that they've lived in for over a half century. But, instead of cutting it up into a housing development, they've carved out the best piece, the acres that border a river and abuts a National Wildlife Refuge, and they've offered it for sale to a land conservation trust. Today the public is invited to walk on this parcel. The weather is fine. It's overcast, but not cold. Pull on a pair of sturdy shoes and a sweater and join me.
There's been no explosion of brilliantly colored foliage this year, but muted tones have their own beauty.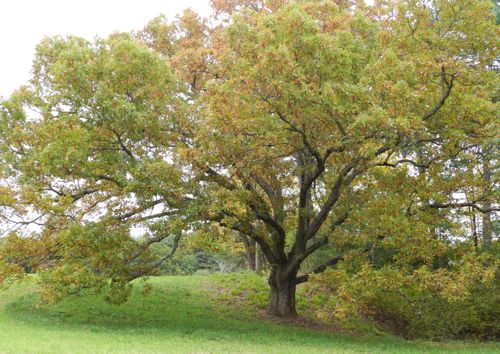 There are leaves underfoot along the woodland path.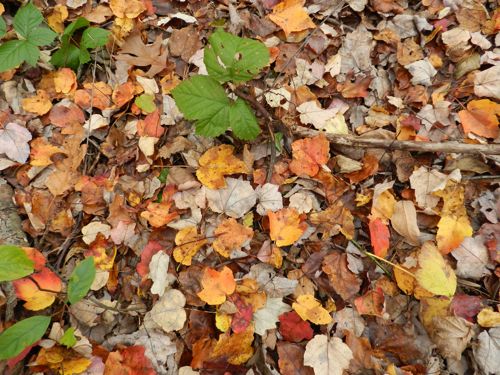 Step carefully along the narrow wooden bridge that spans this small stream.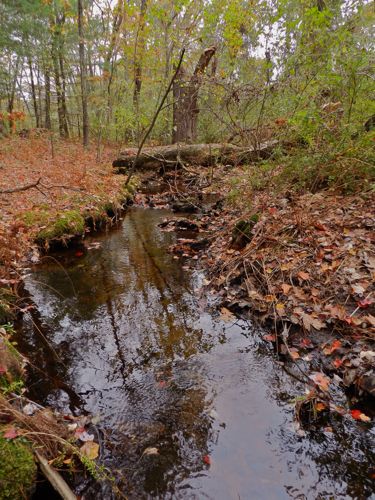 Suddenly the landscape changes. Fifty years ago this field was grazed by dairy cows. Now the white pines have transformed it into a forest. Even if you talk loudly, your voice is muffled by the deep bed of pine needles.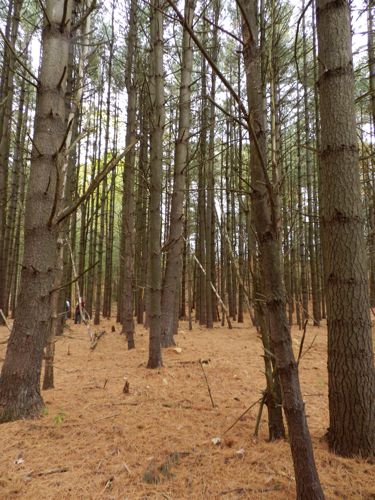 We're coming up to the river.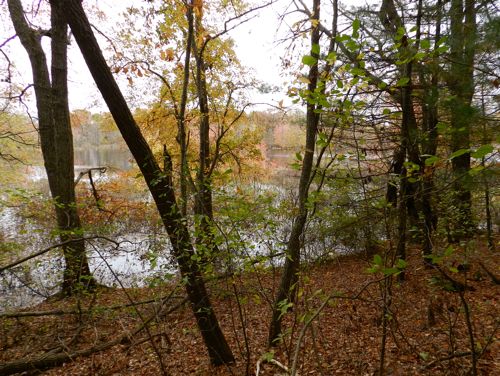 Walk down the steep slope to the very edge. Where does the river begin and the sky end? It's like a mirror.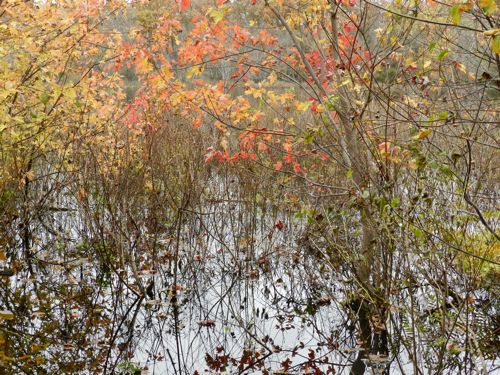 It's mushroom season. They're everywhere. I wonder who took a bite out of this one?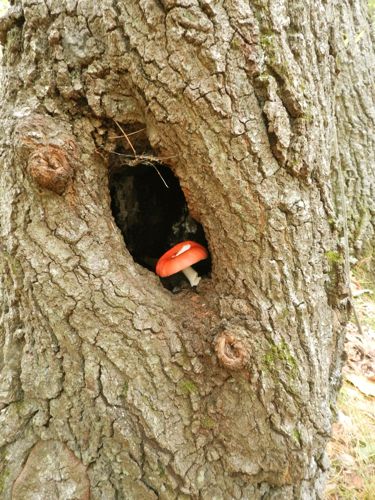 Sometimes a horse and rider gallops through this field. Along with the riverfront property, the owners have to sell four other lots as well, including this piece. I hope that whoever buys it has horses. This is the sort of landscape that should have hoofed animals on it, don't you think?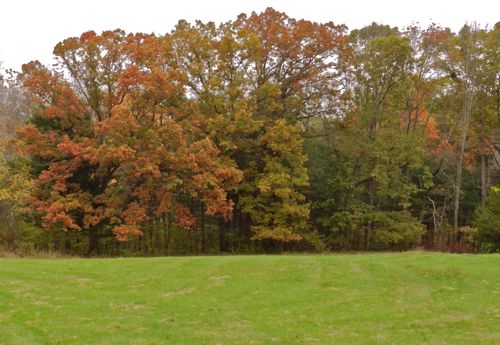 It's a short walk from here to the parking area where apple cider and pumpkin bread is waiting. I'm glad you could come along.