Just look at this adorable cover.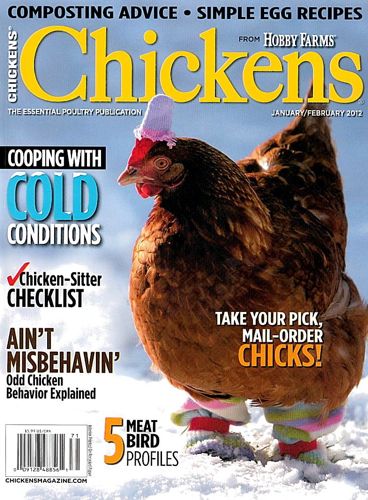 I'm not one to dress up my animals, not even my very cute little dog, Scooter. At Halloween I tolerate costumes on pets – sometimes. I am appalled at silkies dyed pink and wearing pearl necklaces. But there's something about that red hen with that little hat made out of finger from a girls' glove, and those leg warmers from the same re-purposed gloves, that has me smiling.
Hobby Farms puts out a whole series of good, well-written, useful magazines. The new kid on the block is their Chickens magazine. It's not yet available by subscription, but you should be able to find it at feed stores and other venues. Or you can buy it from the publisher.
I'm profiled in the January/February 2012 issue!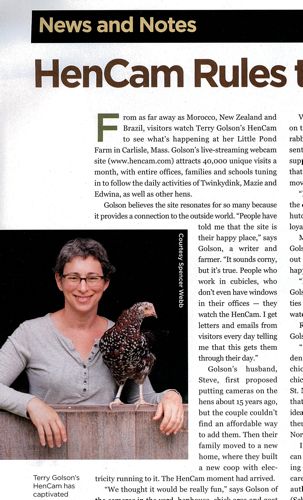 Agatha is relieved that she didn't have to get dressed up for the photo shoot.