I found my first Bantam White Leghorn, Snowball, at a poultry swap. Actually, my son found her and insisted we bring her home. I said, "This chicken is trouble." I could see the spunk. Snowball inspired Tillie Lays an Egg. She died right before the book came out, but by then I already had two actresses, waiting in the wings, to play her part – Eggers and Betsy Ross. They were (and Betsy remains) good little birds, but neither matched Snowball's aplomb or attitude, so I went looking for another. I found her at a poultry show. In a line-up of almost identical small white pullets, I recognized that look in Coco's eyes. Spunk. It took quite a bit of cajoling, but I convinced the owner to sell.
Coco was gorgeous.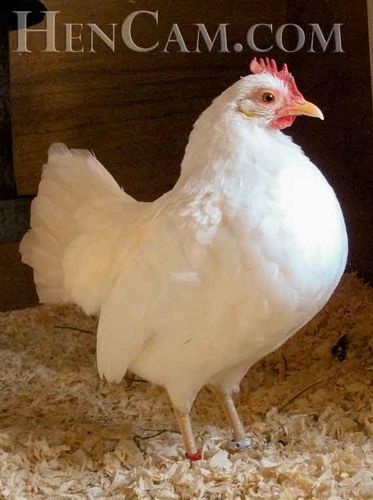 Coco was independent and self-assured. We traveled to NYC to go on the MARTHA show, and she was calmer than me while waiting to go onstage.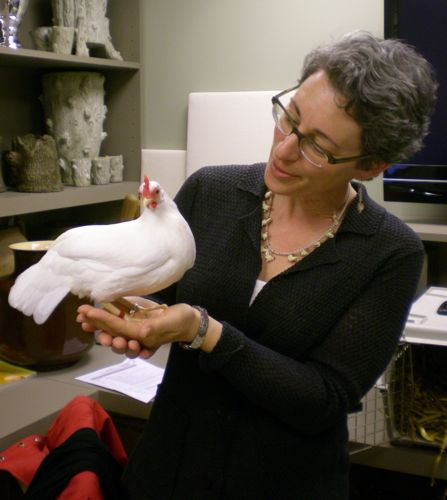 Coco maintained her stately airs in front of a live studio audience.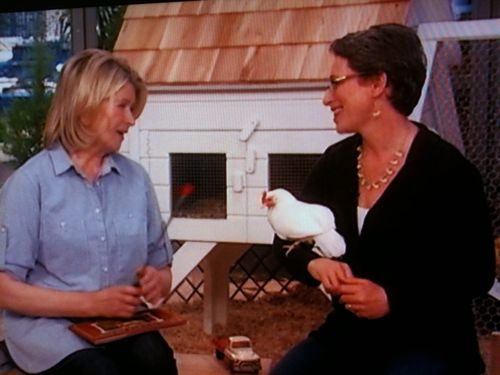 But, more important than her star turns was what she did at schools and libraries.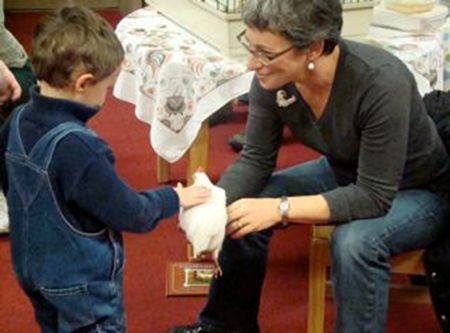 Coco was the perfect chicken ambassador and more than one child now has hens in their backyards because of her. Coco died this week and is buried in the meadow.
Did Coco (or Snowball) touch your life?