I love peas. Sometime late in June the first pods fill out and are ready to eat. This is my pea patch.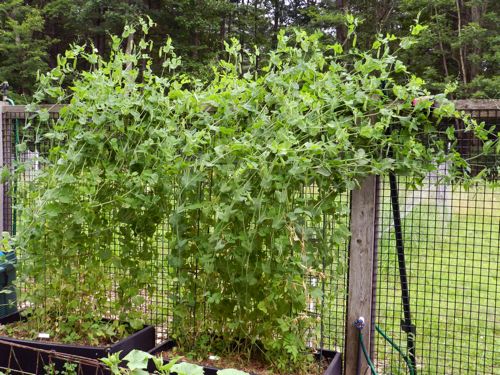 I grow peas from seed. They were sown at the same time, but the peas ripen over the course of a couple of weeks. At first there's just enough peas for me to shell and eat right there in the garden. Barely a handful. I don't tell anyone that the peas are ripe. I don't share. That bout of hoarding doesn't last long. Soon there's a bowlful to bring inside. We eat them raw, as snacks, and at the end of dinner. It's a summer pleasure to eat dinner in the screen porch and leisurely shell peas.
We eat peas raw for a week and can't imagine that they can taste any better than that, but at some point there are lots of peas and I'm finally tired of the simplicity. I'm ready to cook.
Peas, like corn, should be harvested and eaten on the same day. Perfect peas look like this – plump and shiny green.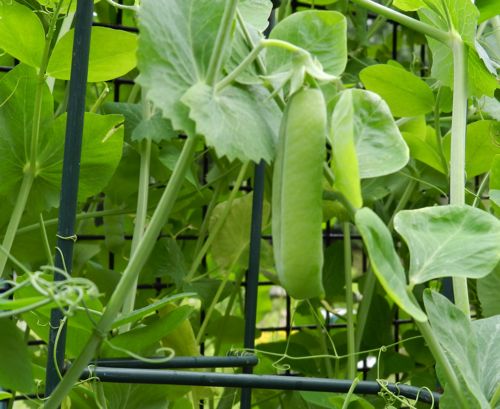 If the pod gives when pressed, the peas aren't ripe yet. If the pod is fading and you can see the shapes of the peas inside, then it's past prime. This one is edible but not ideal. It's okay cooked, but not good raw.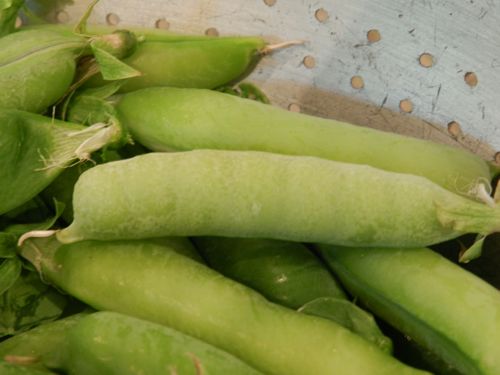 I'm going to cook the peas, but I still believe in keeping it simple. I have mint. (The variety pictured is apple mint.)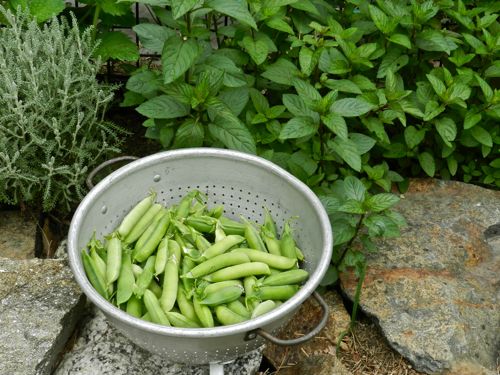 There's enough for the goats, too. They love mint, and I love minty whiffly goat kisses.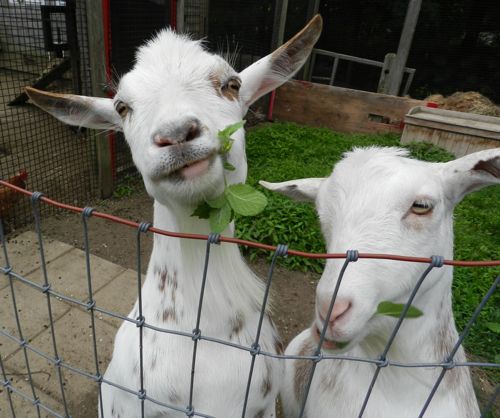 I shell the peas (it takes time!) and wash and chop the mint. Melt less than a tablespoon of good butter (I prefer cultured butter, or very good salted butter – there really is a difference) in a skillet. When the butter is just bubbly add the peas. Toss with the mint and a pinch of salt. Cook until the peas look brighter, only a couple of minutes. Done!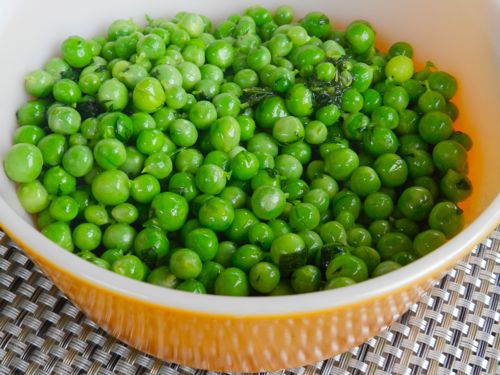 I eat the leftovers cold, with cottage cheese, for lunch.