Opal is a rooster. No crowing yet, but just look at this bird.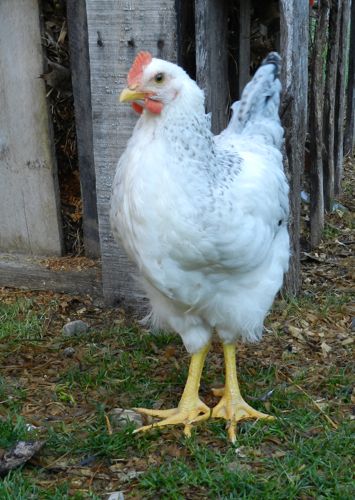 I don't keep roosters here. I don't need my hens bred. I don't need the rooster to protect them while free-ranging because I do that. They have a peaceful life with nary a pecking order issue without a rooster's dominance. Nope, don't need a roo.
This morning I tucked Opal into a pet carrier. The Gems breathed a sigh of relief.
Is he gone yet? asked Agatha.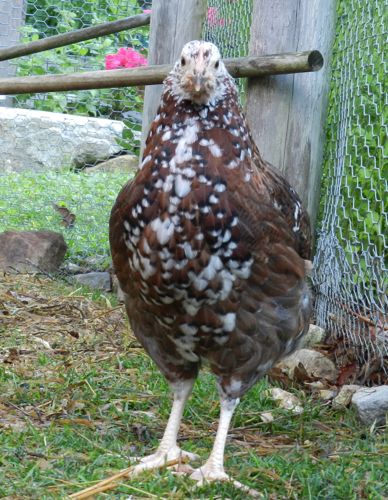 Lucky for this boy, I happen to have a neighbor who does want a rooster.
Check out your new home, Opal!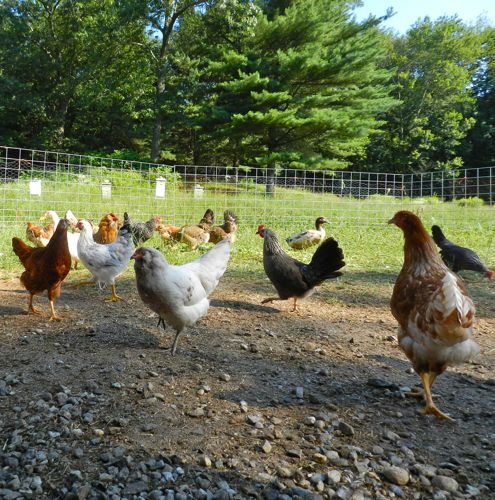 Thirty pullets, acres to roam, and a big barn to sleep in.
Oh, did I mention the ducks?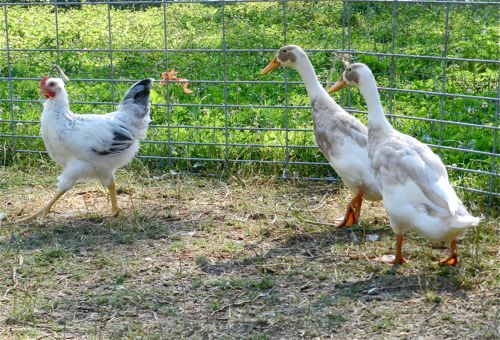 Don't worry. You'll get used to them.