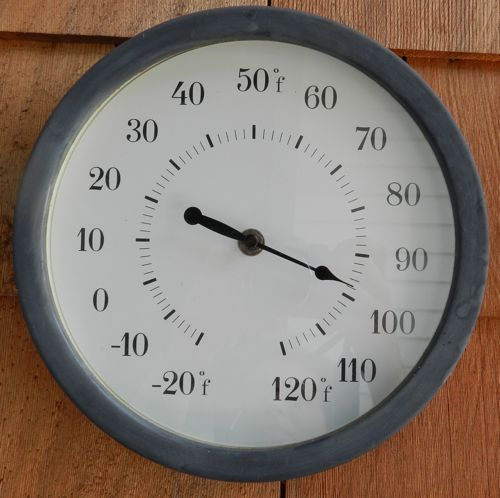 It's humid, too. The only saving grace is a stiff, wind that is making it bearable (just barely.)
The goats are fine. I feed them wet, juicy, crunchy water celery pulled from the water feature.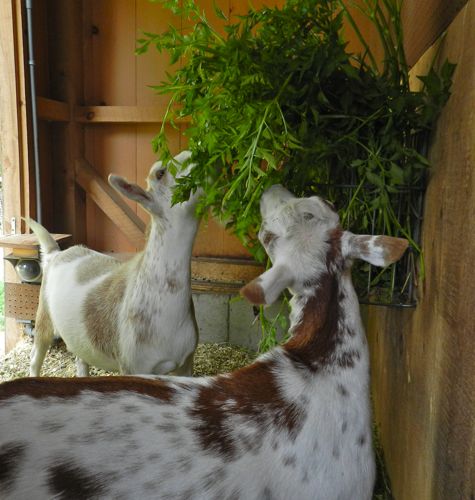 Then they recline in the shade and chew their cuds. They're unperturbed by the heat that is engulfing us. Of course, they are Nigerian Dwarf Dairy Goats. It is very hot in Nigeria, right?
The chickens don't like the heat at all. Betsy, who has been stubbornly, persistently, grumpily broody for weeks decided that the nesting box was too hot for her. She's joined the other hens under the shade of Candy's hutch.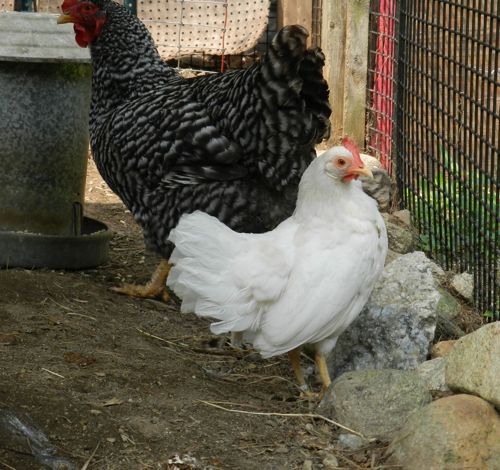 I've put the the food in the shade where the chickens are, because the girls didn't want to spend anytime in the coop eating, where even with the fan it is stifling.
To help out the old hens a bit, I turned the hose onto their pen.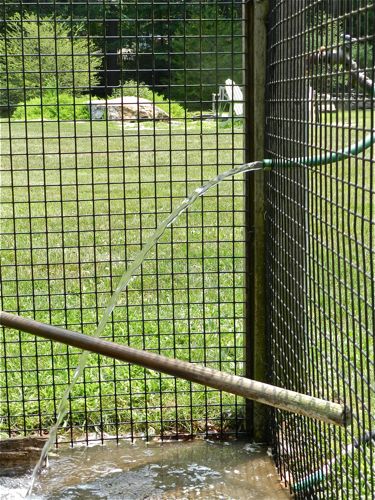 The evaporation cools things off a bit, and they do like to get their feet wet.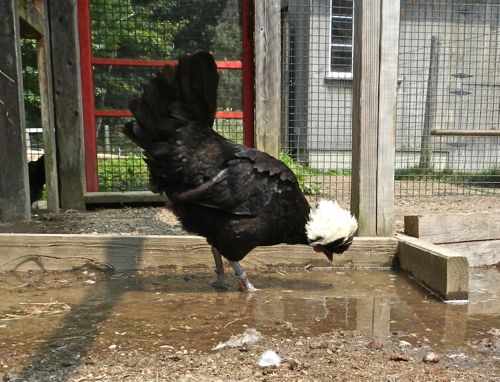 The Gems are handling the heat, too. They have a damp, shady area behind the compost to hang out in.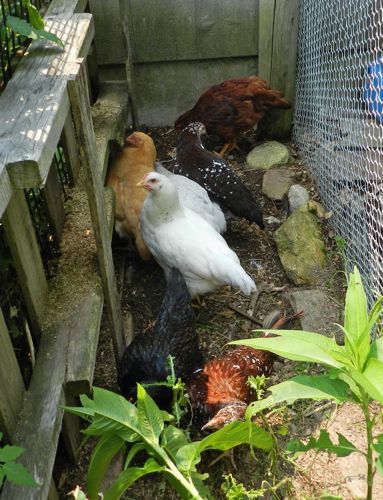 When chickens are heat-stressed they pant and go limp. Obviously, the girls are fine. Little Blue does have a heavy feather coat and I'm keeping a close eye on her. She's positioned herself in the coop. She's been eating and drinking, so I know she's okay.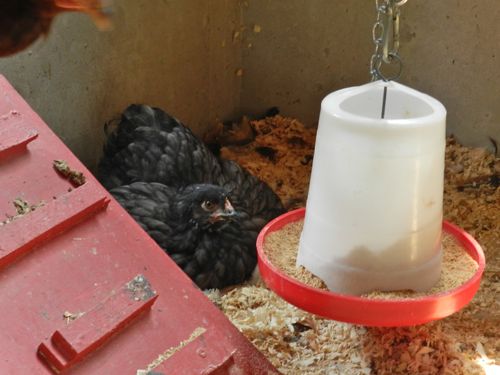 The one animal that I don't think could survive this heat is Candy, so she's inside the house. She's sulking.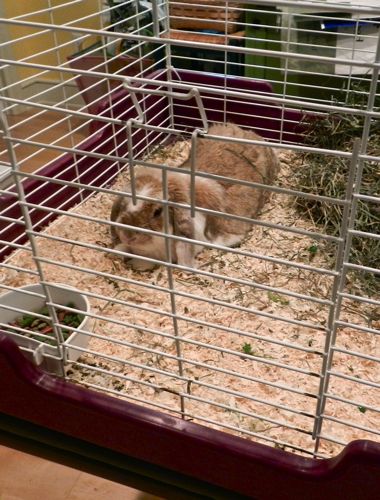 The dogs go outside, and then come right back in. Scooter says he's going to sleep through the heat wave. Not a bad idea.