I wish that I had the time to respond to each and every one of you who have entered the t-shirt giveaway! The great chicken names! The affection for your flocks! It's so much fun to read. But, I have things to do.
The Chicken Keeping Workshop is full. I've promised cookies, and so I've been baking.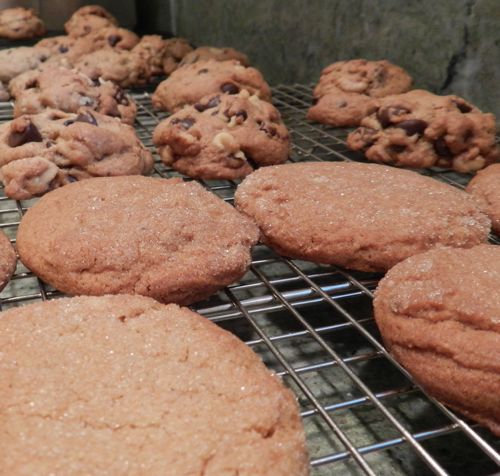 I've made Chocolate Chip and Walnut Cookies, Rosemary and Ginger Cookies, and Molasses Spice. I've hidden most of them from my sons and husband, but I might have to make more.
What with the hot weather, I've fallen a bit behind in garden upkeep, but with so many people coming to look around on Saturday, I thought I'd tackle this mess of weeds by the Little Pond.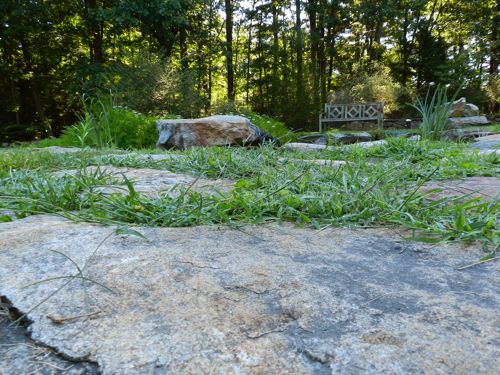 It has to be done by hand.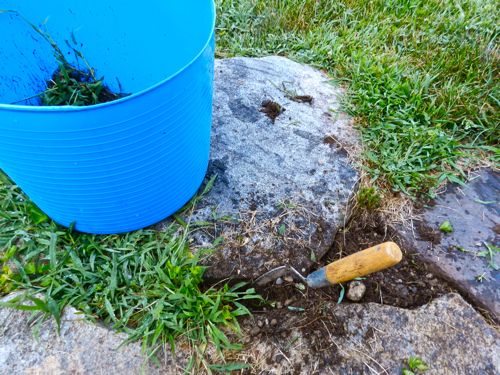 The good thing about having let it go is that crab grass is much easier to pull when it is in large mature clumps. At least that's what I tell myself. The big surprise to me is that I've yet to find one grub. My girls, even with limited free-ranging, have decimated the Japanese Beetle population.
I do have a supervisor out there. Here she comes.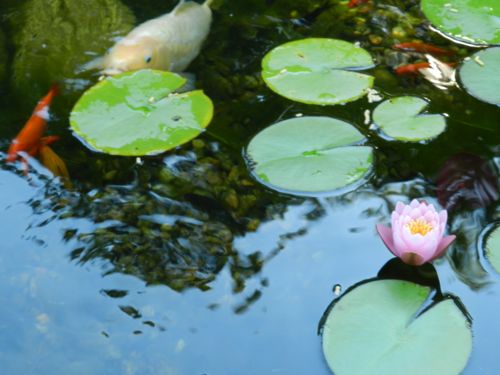 The Beast might be underwater, but she keeps an eye on everything.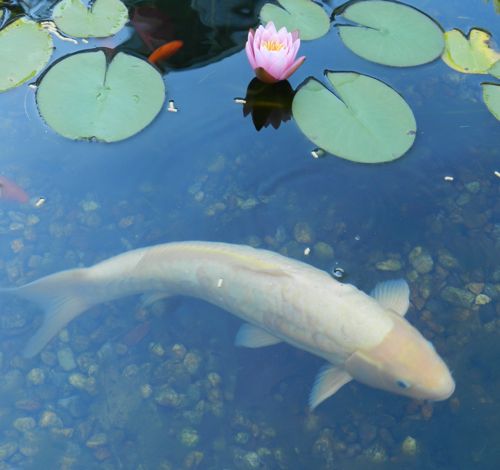 I'd better get back to work.