It's a day to be optimistic. The sun is shining, but it's not too hot. A walk around the yard is all it takes for stress and tension and worry to dissolve into the breeze. There are good things all around.
Soon to be delicious things. I'm hoping I'll be able to harvest these blueberries when ripe before the chipmunks and birds do.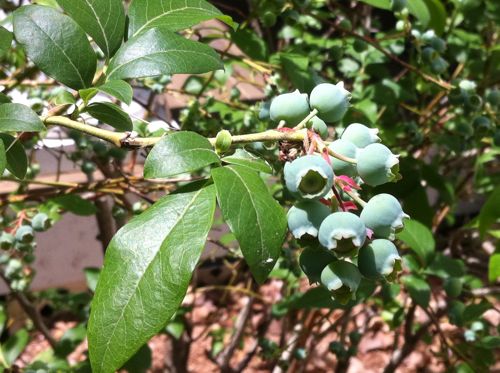 Swimming things. The Beast and her entourage are languid in the sunshine.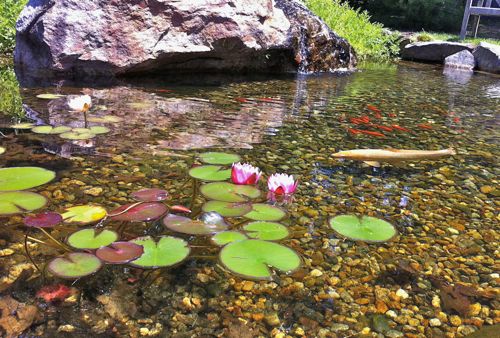 Slithery things. A baby garter snake is warming herself on the rocks by a back door. Stupefied by the heat, she stays put while I step around her.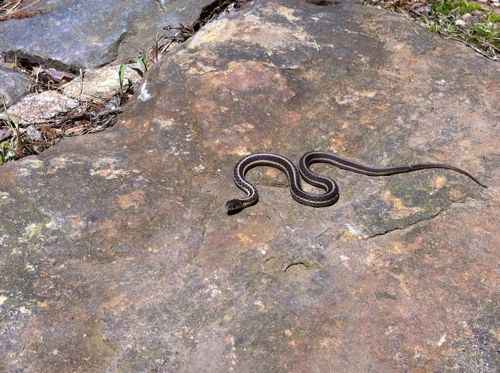 Running things. The boys have been grazing in the back meadow. Lately they've been avoiding that area, despite the tall grass and briars that they so love to eat, because it's been too wet and buggy. But today is a grazing day. Still, when they hear me by their stall they come running. I might have popcorn. Popcorn trumps all.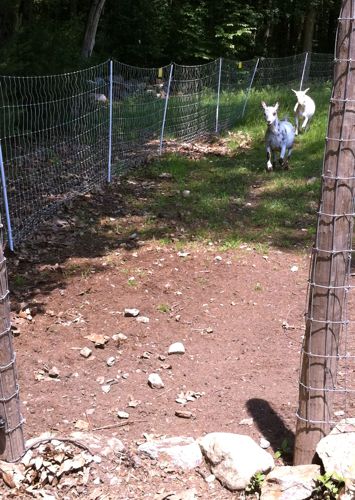 Old friends. Edwina is my regal old lady.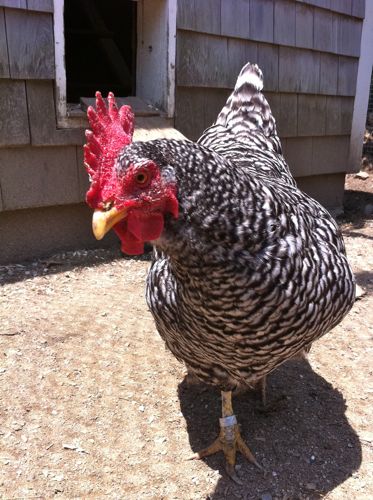 New friends. There's always one in a lot that distinguishes herself. Agatha Agate, of all of the new birds, is the friendly one. She's calm, she sidles up to all visitors, and she likes to be stroked. She's not too bright, but she's very sweet. I can already tell that Agatha will be the next hen that I bring on school visits.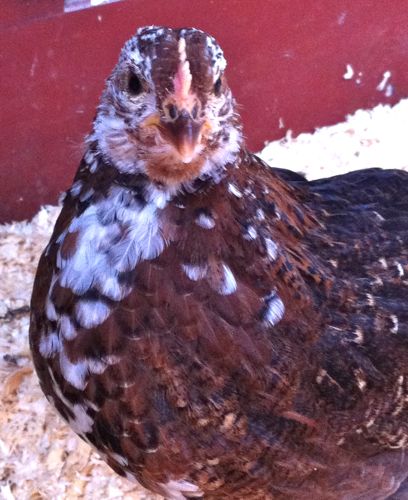 There, I feel better all ready. Do you?