This morning I said good-bye to Celia's handsome chickens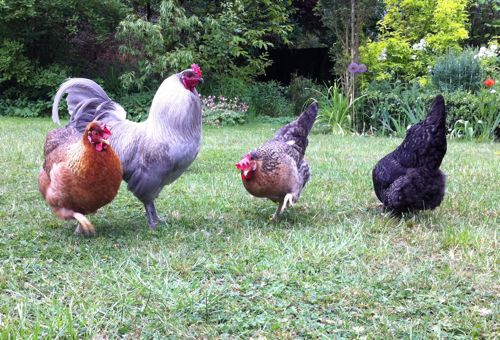 and her beautiful 18th c. walled garden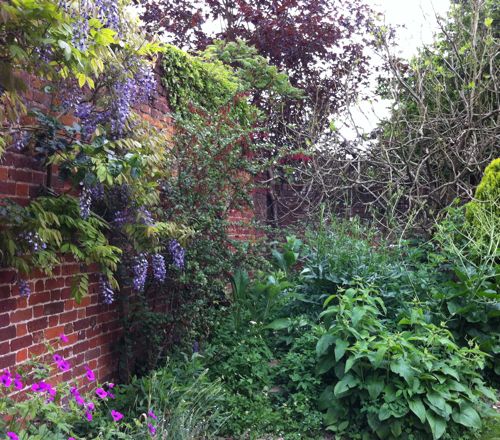 and headed over to Cambridge for a stroll. It's a beautiful place. Here are the famous punts.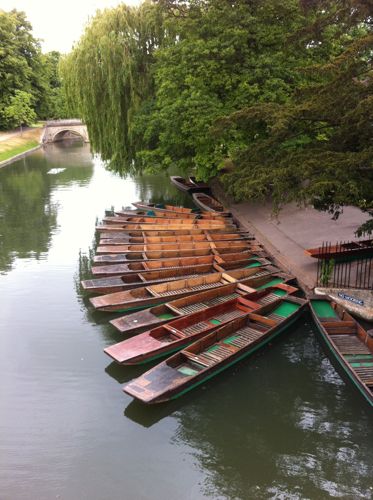 There are gorgeous buildings, like this.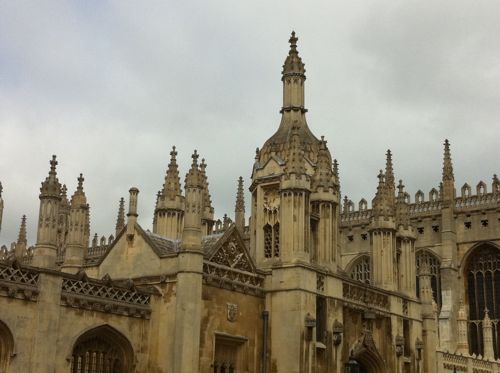 Fortunately, Celia knows her Cambridge and medieval history, so I also got a sense of the stories behind this many-layered city.
Celia's husband graciously drove me to Heathrow Airport. I had my suitcase and prized possession – the bucket.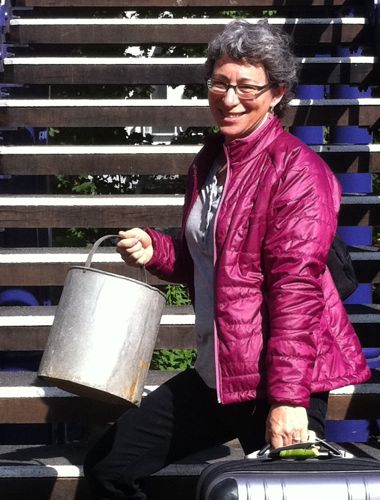 I found this pail in Rye at an antique shop. It's dirty and large, and I love it! It was probably handmade by a farmer during WWII when metal was rationed. I was concerned about getting through security, but it was so unusual that the gatekeepers all laughed and waved me through. One even told me about her grandfather who had made such things.
It's been a fantastic trip, but I'm eager to get home.