The chicks and I stayed up all night reading the entries. Look how tired they are.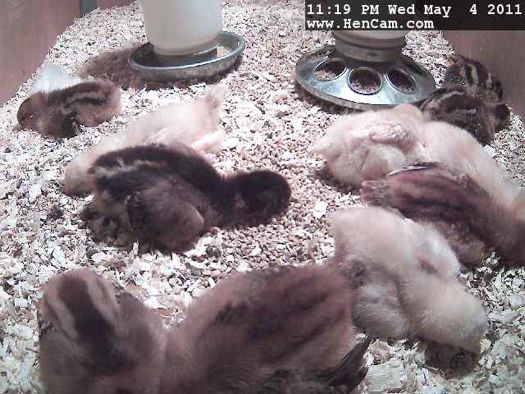 Actually, I read each and every one of them as soon as they hit my computer. I wasn't fishing for compliments when I posted this contest, but I sure got a creel full! Thanks for all of your enthusiasm for what I do.
I used a random number generator to pick the winner and it's Sean!