Yesterday the last pile of snow in the backyard melted away.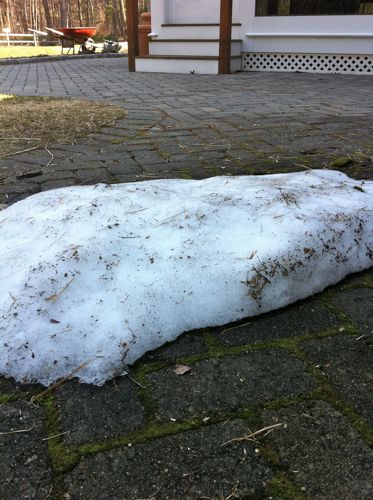 There was sun and warmth. I checked the temperature of the pond's water. It was over 40ºF which means that the fish can come out of their winter slowness and eat! For now they're on a special, easy to digest feed, until it gets really hot.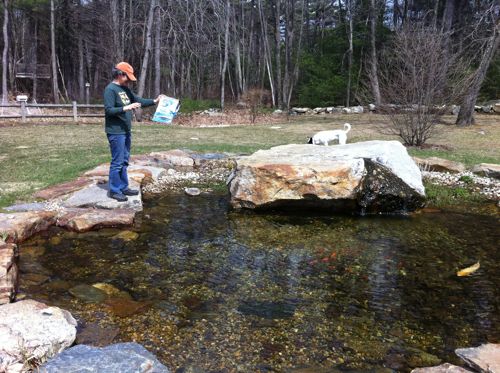 The Beast was especially hungry.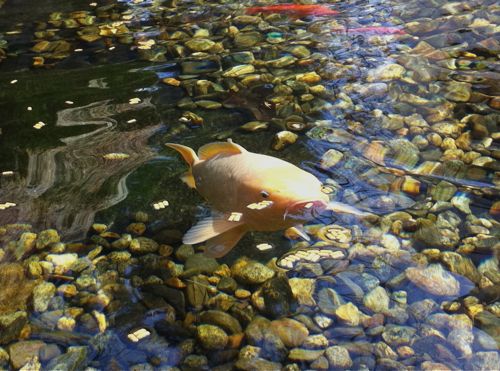 As you can see, the trees are still bare and the yard is more brown than green, but in the woods there are deep emeralds of ferns and moss.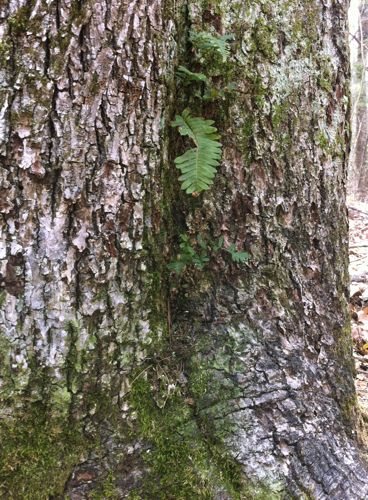 There's beauty everywhere.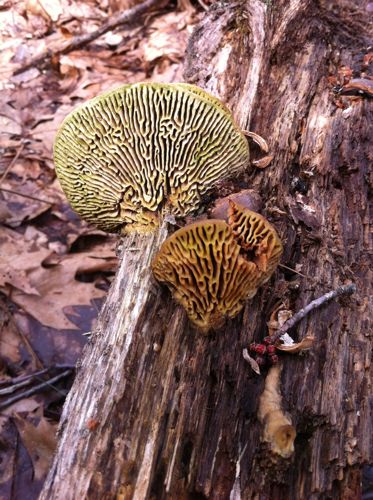 Last night, the surest sign of spring was LOUD and clear. Singing peepers, with a deep background chorus for bullfrogs.
I heard them.