The Big Apple Circus is in Boston this month.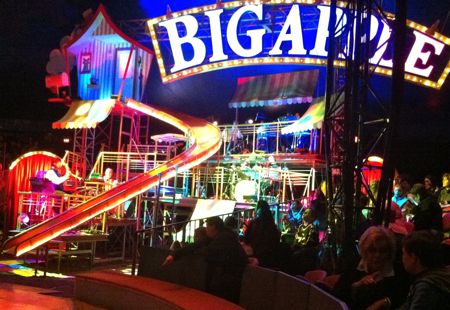 We go every year. I love this one-ring show with it's gentle humor, amazing acts and magic dust in the air. We've been going for years, but I was especially excited about this year's program. I'd heard that the Big Apple Circus would have pony riding goats. We got front row seats.
The trainer comes from a family with a long family history of circus horse and dog acts. I think that this is her first year with goats.
If you have goats of your own, you know how amazing it is that these goats are standing on their boxes. People are eating popcorn in the stands, and yet they're not mugging the audience. They're standing there!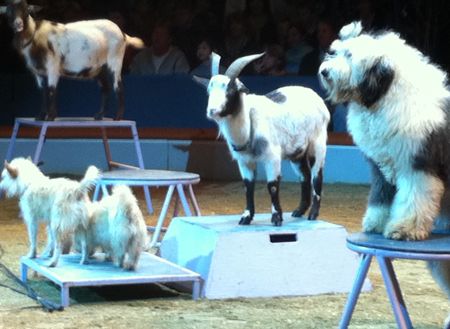 One of the cute little dogs runs through this barrel while the goat pushes it.
The goat is rewarded with a treat.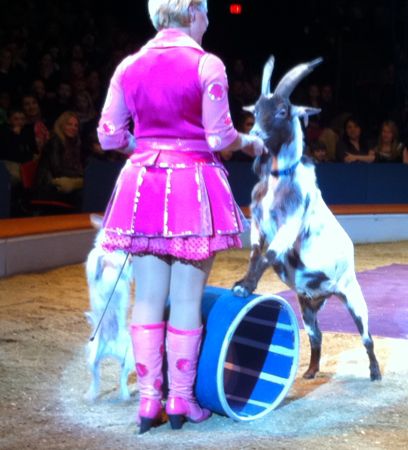 The training is all reward-based. The whip is used to give the animals cues. It never touches them.
The grand finale is pony riding goats!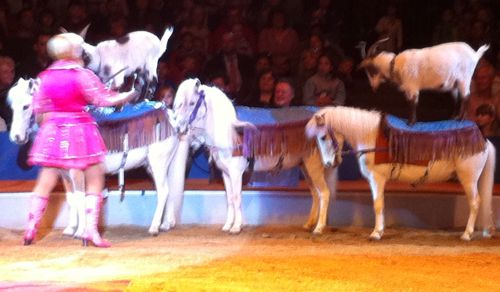 But do you notice that there are three ponies and yet only two goats? One goat has decided not to bother with this part of the act. He's trotted back to his stand and is watching the show. Those of us with goats of our own are not surprised.
I hear that next year this same trainer will be using ferrets, capybaras and a porcupine. She's probably decided that they're easier to train than goats. But perhaps the trainer missed out on the secret training weapon for recalcitrant goats. Perhaps, since it's right in front of her she doesn't see it?
Popcorn. My goats will do anything for it.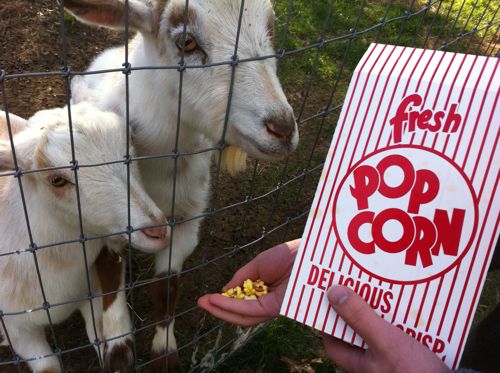 Salty, oily circus popcorn is the best. Watch out, Big Apple Circus, there's going to be a new act in town.