It was the perfect first day of spring morning. I woke to a hard frost – the temperature last night was well below freezing. But, there was sunshine and it smelled different out. It smelled promising.
Lily and I took the trail through the woods that has old stone walls. Back in 1775, my town's Minute Men hurried down this same corridor on their way to Concord and what would be the first skirmish in the Revolutionary War.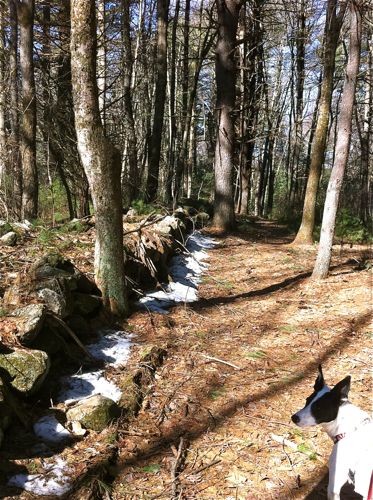 It was a day to look at the details, like this pattern on ice.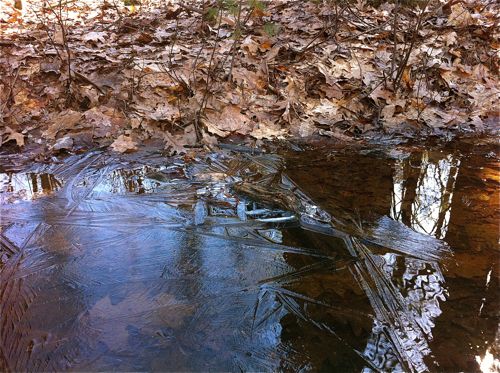 The moss looks especially green.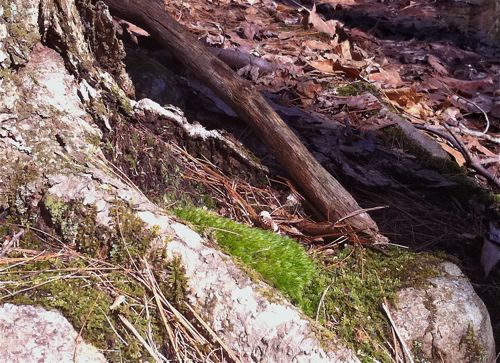 And the skunk cabbage is peeking up out of the swamp.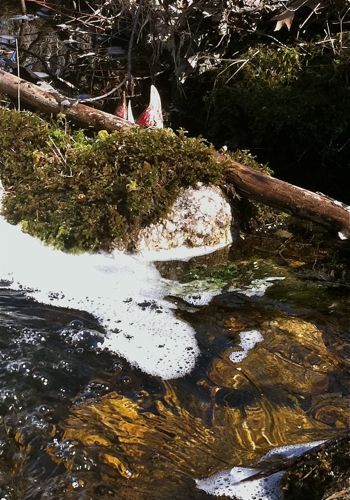 What with all of the snow melt, even tiny streams are bubbling and frothing. Soon enough the water will be still, the mosquitoes will swarm, and I won't be able to get back into this corner of the woods. But it's a fine place to be on the first day of spring.