Obviously, it's still winter here. Snow is falling in fat, heavy flakes. The shoveled path, that had a bare spot of earth yesterday, is hidden again. The barn roof is white.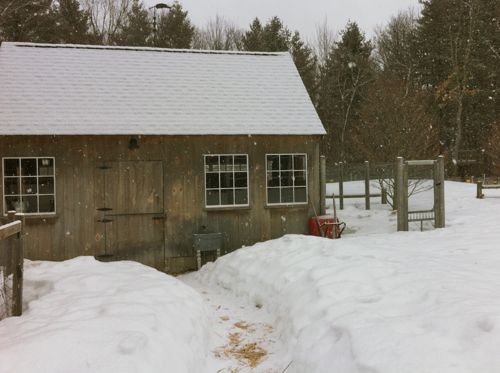 But the chickens are heading into spring. There's more daylight, and that's what matters. Yesterday, either Coco or Betsy laid a small white egg. The Polish are laying. Agnes and Philomena are laying. I collected four eggs. Four!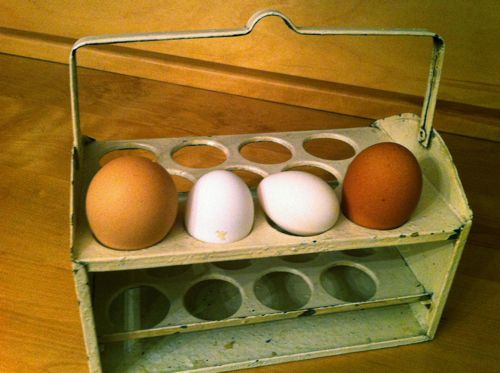 I've kept chickens for fifteen years and these winter eggs still give me a thrill. There's an optimism in the air when there are eggs in the nesting boxes. It's tangible proof that the seasons change – even this season of interminable snow.
Actually, it's rather beautiful out right now. The old snow pack had become dirty and worn. This morning's snow is soft and fluffy and hides all flaws. It comes down slowly, drifting through the air. I can appreciate the beauty of today's weather because the hens have let me know, with incontrovertible proof, that this will not last and that spring is on the way.