I'm a halfway-decent dog trainer. I've even managed to turn my crazy border collie/rat terrier mix into a dog that we enjoy living with. On top of the manners, I've taught her tricks to keep her mind and body busy. You can see her put away her toys here.
But, those dog training skills aren't why, back in July, I got a call from a producer at Animal Planet. The new season of It's Me Or The Dog was being filmed and they needed my expertise. I was thrilled! It's Me Or The Dog is one of the few programs on television that shows how positive reinforcement and sane, appropriate relationships with your dogs can improve everyone's lives (animals and their owners alike.)
So, I packed up my car with three of my animals and drove to Long Island for the taping. I'm not supposed to tell you who I brought, but I bet you can guess.
The episode The Castle Goes to the Dogs airs on Saturday, January 15 at 8 pm on Animal Planet. Check their site for listings – it goes into immediate and frequent re-runs.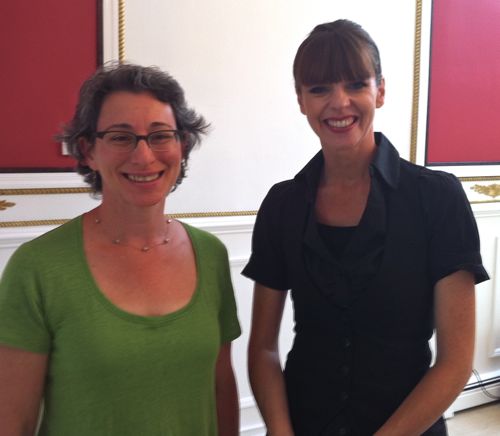 (There wasn't a make-up or hairstylist on site. I haven't seen the show, but I'm already obsessing about my hair!)