Yesterday, I checked in with Dr. Toh, my surgeon. I still have a lot of healing to do, but the incision is tightly closed up and so I was given the okay to visit the barn. Steve goes with me. It's his job to keep me from lifting and carrying (no filling water buckets!) and bending (no sweeping up!) What I was allowed to do was to sit in the sun with my boys.
I gave them goat minerals.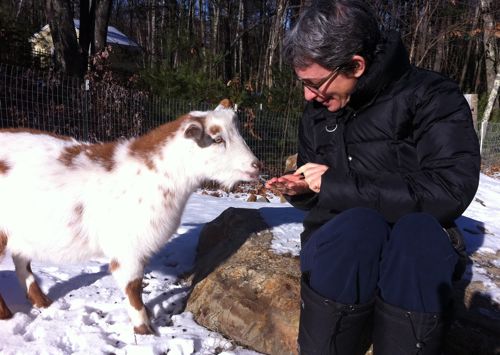 I got hello kisses from Pip.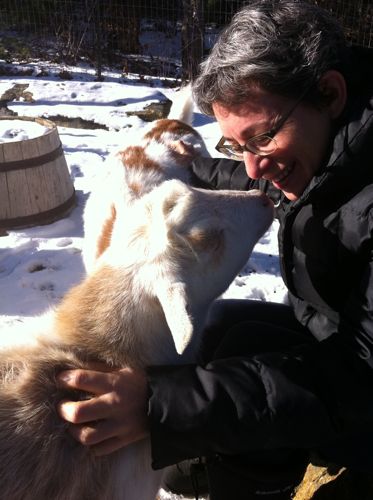 I scratched Caper in that spot that makes him do a stretchy wiggle dance. It also makes him burp. No one but the goatmaid does that for him. He missed me.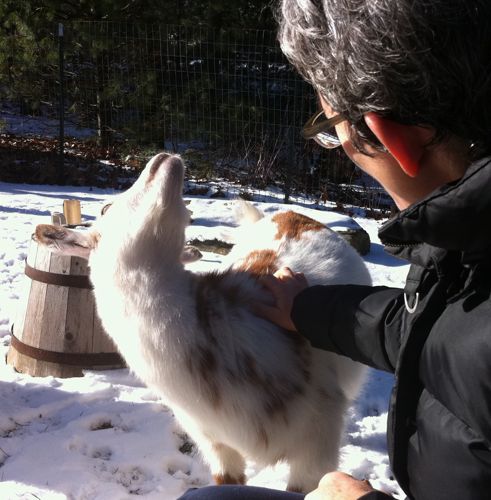 I missed them.
I also looked in on the chickens. Steve put the hay that the goats refuse to eat on the snow in the chicken runs. I see that Petunia, belly filled with liquid, sure to be gone soon, has staked out a spot in the sun and is peacefully sleeping. Lulu is hurrying about, looking for seeds in the hay and pecking at sparkly ice. The Polish hens dart this way and that, with no purpose in their little bird brains. I'm reassured that all is right in their world.
I'm back on the couch, exhausted, but feeling better already.
Merry Christmas!