My garden is about ready to be put to bed for the season. Some beautiful zinnias remain.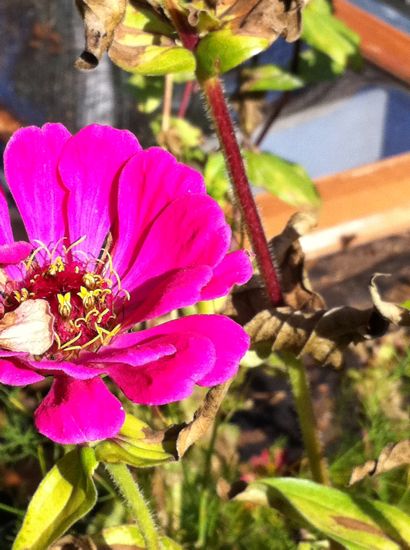 The only vegetables left are the Brussel sprouts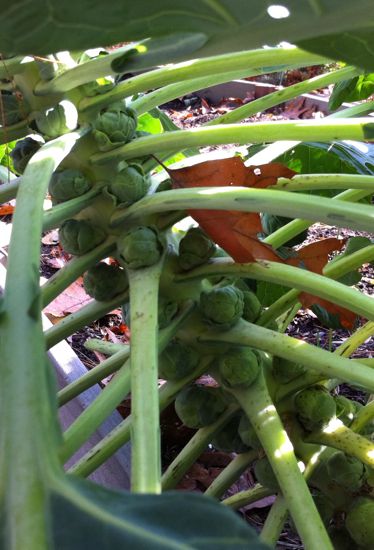 and the turnips.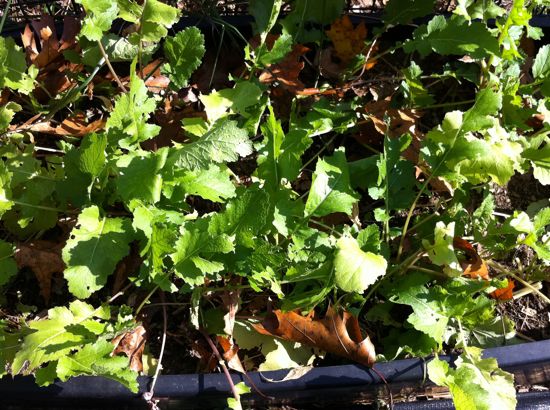 They're cold-hardy vegetables and can handle the hard frosts we've been seeing in the morning. I'd planned on leaving the second  crop of carrots in a few weeks more, too, but was surprised today, to find them wilted, so I decided to harvest them. However, when I went to pull them up there was nothing but tops! No wonder they were looking so sad. They'd been eaten by an unknown burrowing animal. I even found the tunnel holes in the raised bed. Too big for chipmunks. I'm guessing that a relative of Bugs Bunny did the damage. I fed the tops to the goats, who were happy to get the greens.
I'm ready to take a break from gardening, and was all set to clean up and leave things until spring, but then I found three double-paned glass doors at the town dump. I couldn't resist. I tidied up a raised bed, planted carrots, lettuce and turnips,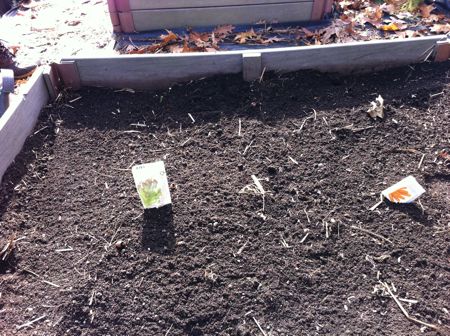 watered, and covered them up with the doors. Voila! Instant cold frame. All I have to do is add a board at the end to keep the cold wind from blowing in.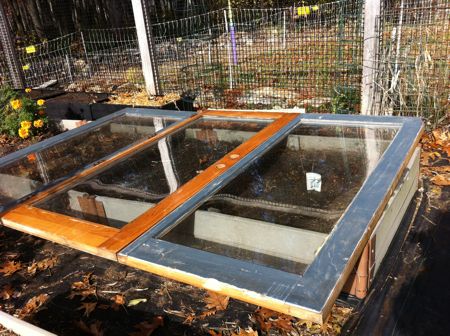 In a couple of weeks, the trees will be bare, I'll be wearing a winter coat, and there will be green sprouts in the garden. It's a nice thought. I hope they'll be ready to harvest before the furry thief discovers them.