It's been a bountiful year for acorns. They bounce off of my car, they drop on my head, they scrunch underfoot. The goats know where the oak tree is and where the acorns roll.
Pip munches.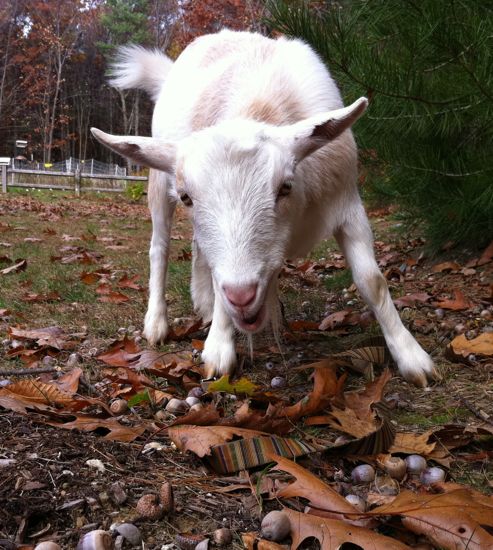 Goats have small mouths. Unlike horses, they can't open wide and grab a big treat. An acorn just barely fits. However, Caper has figured out how to bite, crunch and swallow.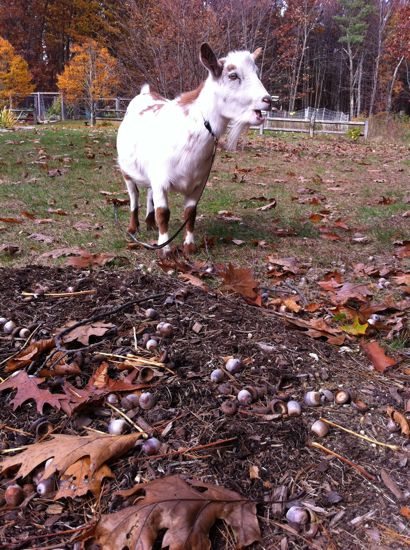 Notice that the boys are dragging leashes. I don't like them to eat too many acorns, I'm afraid that the diet  is too rich for the wethers (wethers are neutered boy goats, and they are prone to bloat from overeating and to getting urinary calculi.) I use the leashes to lead drag them away from the acorns, and also keep them from my rose bushes. The boys say that they'd be happy to do the pruning. But I don't think they've read any gardening manuals. I tell them that roses aren't supposed to be trimmed down to the ground, but shouting "no, no, No" doesn't have an effect on my hard-working goats. Leashes are a necessity.