Pip:  Peanuts?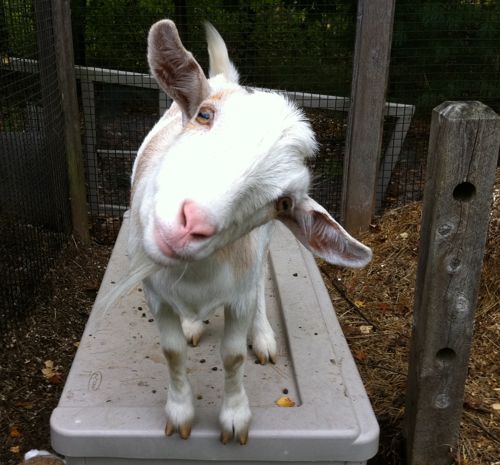 Yes, Pip, you can have two.
Pip:  Just two?
Yes, it's not good for goat boys to eat too much rich food.
Pip:  But I can look even cuter. Please?
No.
Caper:  She's just keeping them for herself. I bet there's more in here.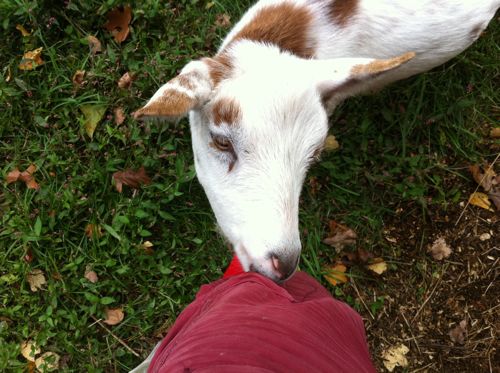 Let go of the zipper.
Caper:  It won't hurt to have three peanuts. Just three.
No.
Pip:  Oh so sad and hungry! See, I'm not wagging my tail anymore.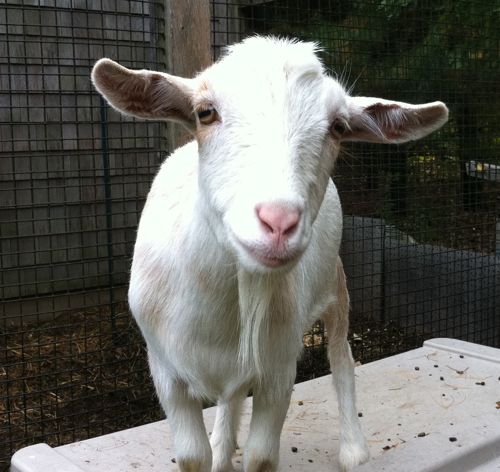 Okay, okay. But this is the last one.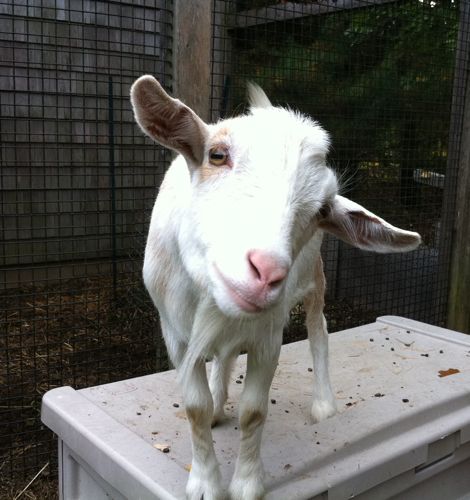 Thanks, Goat Maid. You can have one too.