I saw some chickens, but that's not why I went on the trip.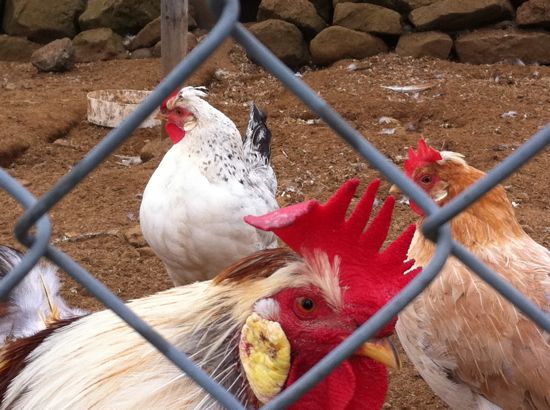 The scenery was spectacular.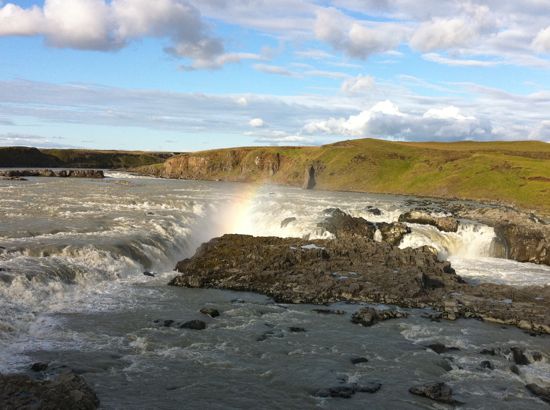 There's not many places on earth that you can stand on an ice cap.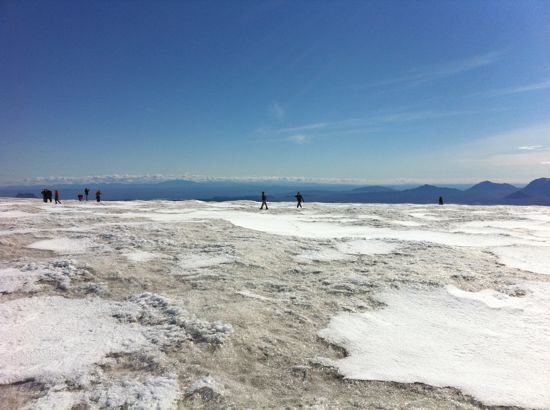 Have you guessed yet? Here's a hint: that snow looks dirty from volcanic ash.
At lower elevations there are bubbling mud pots, geysers and hot springs.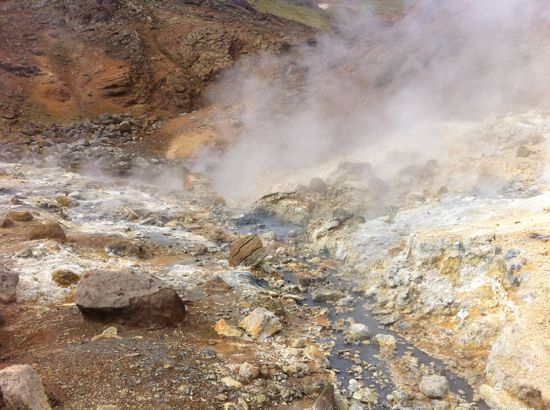 If you haven't figured out where I went on vacation yet, this next picture will give the location away. The sheep have four horns!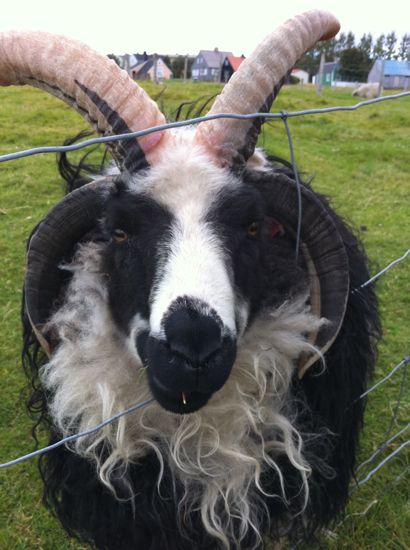 And the horses are as cute as can be. I'd like to bring her home, but I think she'd miss the open fields and the clean, blowing winds of Iceland.