It's 10 degrees cooler today than yesterday, but it's still humid and in the high 80's, which means that my hens remain in danger of getting heat stroke. The girls in the big barn have a shady spot with loose, cool dirt that they laze in during the day. Here's Agnes, heading in. Mazie is in the back. Agnes looks fine. Her beak is closed, and her wings are held naturally at her side.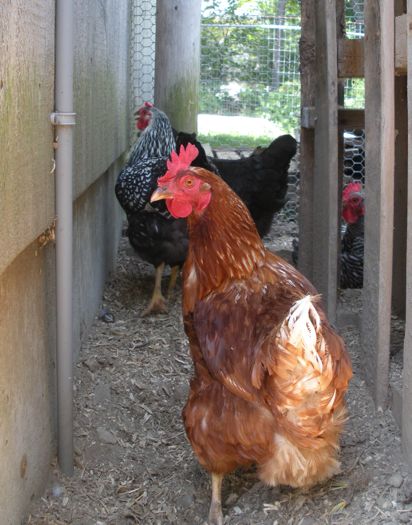 On the other hand, Tina Turner and Siouxsie are being drama queens. They're panting with open beaks. Their wings are held out from their sides and down. And just look at Siouxsie, leaning in to her best friend. Oh! How miserable!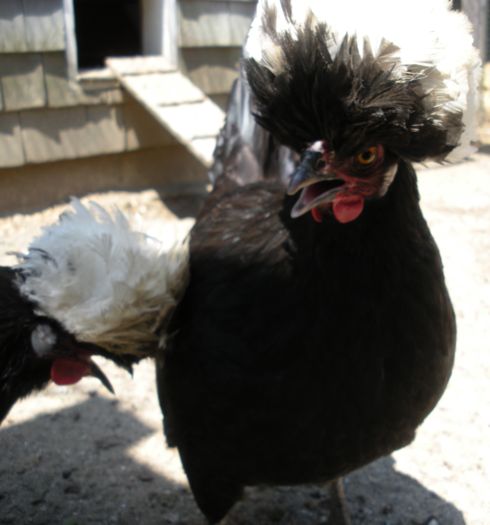 I'd be more concerned, except these girls are active and often in the sun. They're behavior in the heat shows how true to type they are!
I've been worried about the persistently broody hens, Coco and Lulu. Even with the fan rattling on high, the henhouse is hot and stuffy. The nesting boxes are metal. But, here's Coco, mouth closed and calm. She's fine, albeit useless. Oh, well.