Remember this tree, bent over in last winter's snow storm?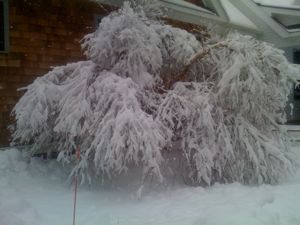 Here it is today: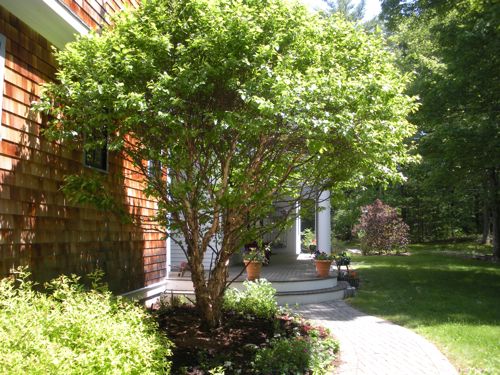 This is the bark: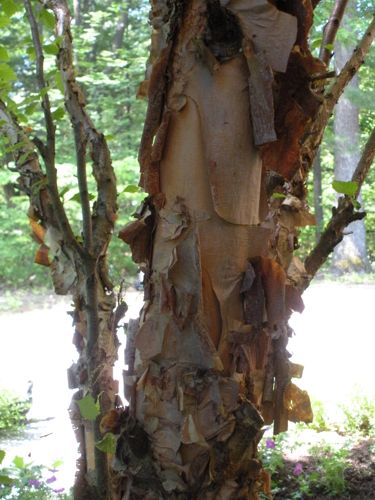 Isn't that stunning?
Unfortunately, saw fly larvae also love this tree. Every year I wage a battle against these: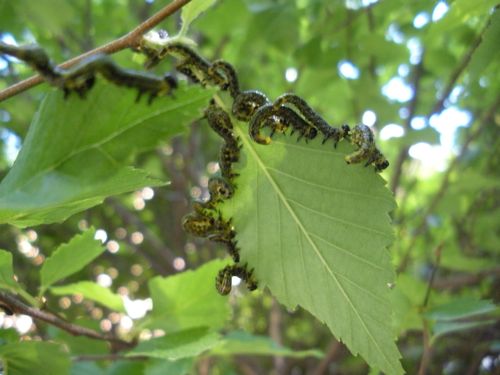 Disgusting. Even the chickens won't eat them! I've tried spraying on garden soap, which works, somewhat. This year, I'm trying to kill them with a fine oil spray. Any other suggestions?
Meanwhile, the mowing service didn't come by last week. (They're nice guys, but sometimes they forget about me.) So, instead of a lawn, I have a field of clover. The goats couldn't be more pleased with the situation.