It's been a beautiful spring.
This is an ornamental cherry. I used to have a tag on the bush so I'd remember exactly what it is – but the nameplate disappeared one winter. Whatever it is, it's delicate, blowzy, pale pink and the first to bloom in the spring. The blooms don't last long. One strong wind, and poof, they're gone.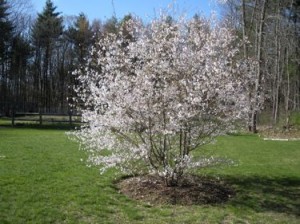 The only flowers that can handle our late frosts are pansies. Here are planters by the HenCam coop door. The chickens look longingly at them.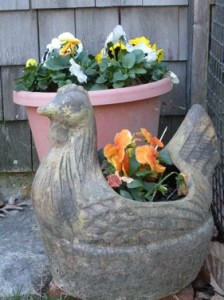 One fall, I planted 500 bulbs in the front yard. There were very fat chipmunks that year…. but a few daffodils survived.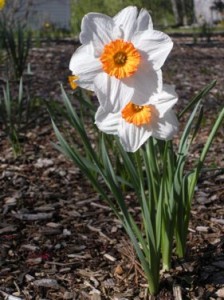 Violets have naturalized in the poor soil on our septic mound. Soon, I'll be spreading all of last year's compost out there and planting pumpkins. Little by little, the soil improves.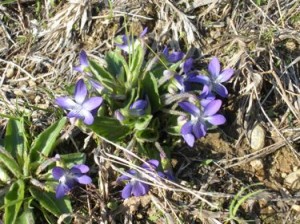 These marshmallows bloom in the water feature. Frogs hide in them.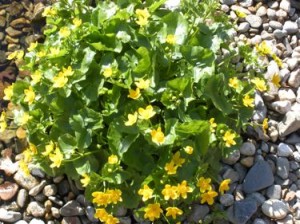 There are plenty of vegetables that do well, even when there are early morning frosts. The radishes are up, as are the kale, spinach, and chard. I've planted peas. They're still holding out for a tad more warmth before they emerge. Meanwhile, the goats are "helping" with the spring clean-up by eating acorns. More about that in my next post!