Caper says, The grass in the pasture is brown.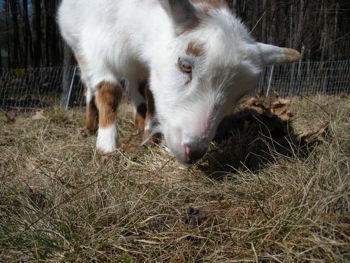 But, the goatmaid did some raking, and look what's growing! Goat candy!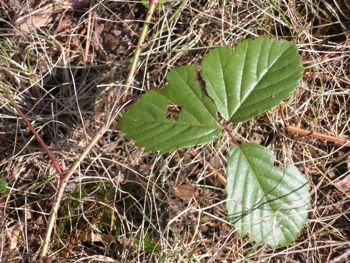 I love, love, love prickly briar runners with the big leaves. The big leaves are better than the smaller ones. Totally different flavor. Trust me. These things matter to goats. We are gourmands, after all.
The next best thing to goat candy is having the goatmaid give me a good scratch. A little more to the left, please.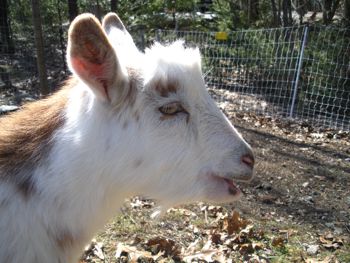 I love spring.