Siouxsie is a Polish Crested. They're rather silly, fancy birds. You don't get this breed if you care about high egg production. They're in the flock for the amusement value.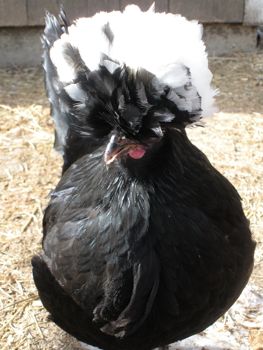 Nevertheless, the Polish Crested do lay eggs. Siouxsie is about 8 months old. She just laid her first egg. First eggs are often a tad irregular. I've seen miniscule eggs without yolks, and jumbo eggs with two yolks. Siouxsie's first egg was pointy at both ends.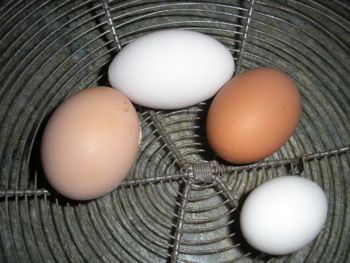 It's so long that the carton can't close. I imagine the other eggs were as amused as I was.