Every year, just when I despair that the winter is going to go on forever, and that my hens are never going to lay again, I get a glimmer of hope that spring is around the corner.
Yesterday, for the first time in months, one of the Bantam While Leghorns laid an egg.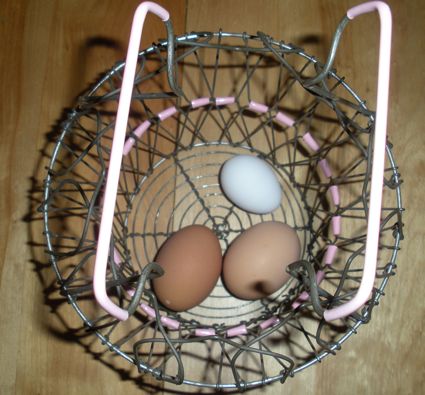 And today, Tina Turner laid an egg! Her first one!
It's well below freezing, and the winds are gusting at 20 miles per hour, but Spring is in the air. Thanks, girls!