On Sunday morning, we woke up to this.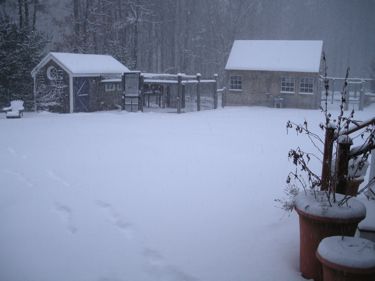 The snow was too deep and it was too windy for the hens. (Nine inches fell by the end of the afternoon.) I put bread in the suet feeder and hung a cabbage. That kept the girls busy and out of trouble.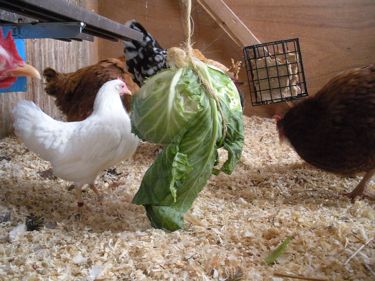 Candy didn't understand why no one wanted to join her in the snow.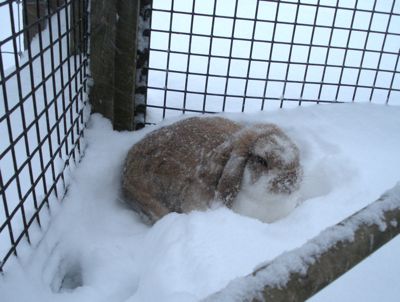 The goats were kept in.
If you're not going to open the door, at least I can use if for a scratching post.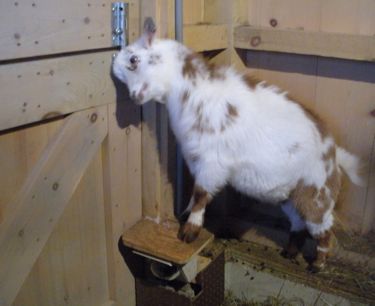 We'll play indoors while you're not looking.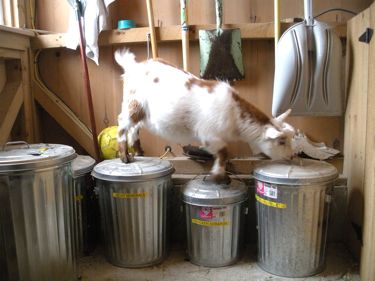 If you insist that we stay in this boring stall, I guess we'll just have to eat all day.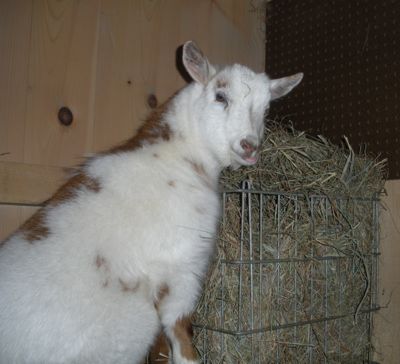 Silly animals. This is what you should do on a snow day.