Steve dug a hole for the electric fence grounding stake. Edwina inspected.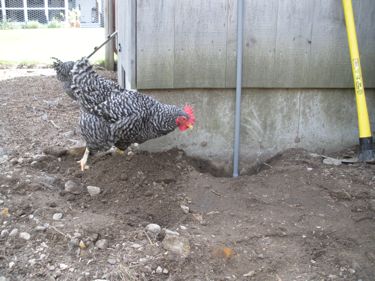 The other girls came over to help clear the dirt of insects. While Steve went into the barn to do another task, the girls were especially helpful by vigorously scratching in the dirt pile, which filled the hole back up.
Steve then worked on the barn wiring. The goats worked hard, too, keeping him company. Goats do not understand the words, "you're in the way!"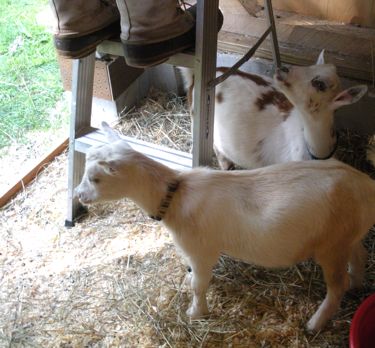 Finally, the new fence is ready! The goats are hard at work clearing the weeds.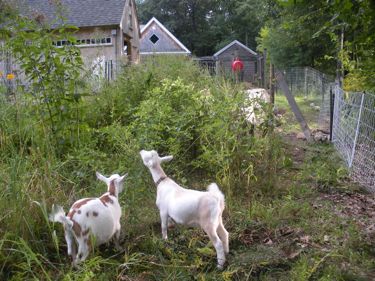 Good boys!