I love going into fancy gourmet shops, where there are a world of cheeses. I have a weakness for jars of fruit preserves, especially for ones filled with combinations, like nectarines and apricots, or anything with rhubarb. Many of these shops are tiny and the best have edited their selections to the most unique and beautiful products. I get the best ideas! Next year I will grow brussel sprouts and kale to use in floral arrangements!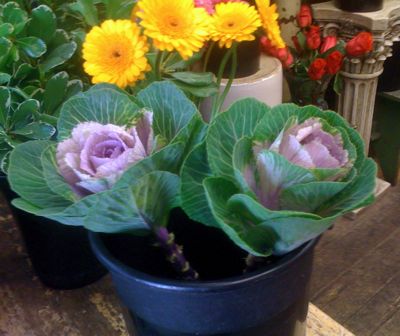 But sometimes the goods are too precious and too expensive. Silly, really. Look what I saw today: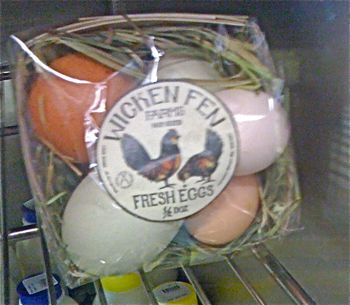 Six eggs, mostly from bantams, in a berry box lined with fresh green hay. Cute idea. But, $8.95? To give you a comparative price, I sell a half dozen eggs, all large, for $2.00. I'd be happy to throw in a handful of hay, too for free.
Astonishment and joking aside, I don't like what these eggs are telling the consumers in that wealthy corner of Cambridge. That good eggs are a rare treat to be served only on special occasions? I'm glad I've got hens in my backyard. I eat two eggs for breakfast every morning. I'm feeling rather posh – that's $3.00 worth of eggs without the toast!