A cold front moved through this afternoon and all of a sudden it is goose-bump chilly, breezy, sunny harvest weather.
I picked over a hundred peaches from this little tree.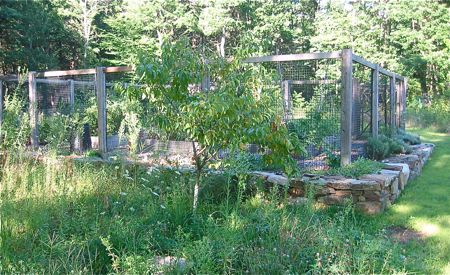 My fenced vegetable garden is behind the tree. Good-sized but not huge. I have raised beds, and pathways that take up a lot of what could be growing space. But it is a comfortable garden to work in and gives me plenty of produce. This time of year it seems like too much!  You can't set it aside. It's ripe. It's ready to be eaten or cooked or preserved in some way. The good thing about chickens is that they are grateful for my sloth if I don't manage to harvest or preserve everything.
What to do with all of those peaches? My favorite way is to simply eat them out of hand – they are tree-ripened, soft, fragrant, juicy. But I can only eat so many. About 20 got turned into two large pies this morning. More got stewed. Some became sauce. I dream of having more fruit trees. An orchard! But I can barely keep up with what I have.
I baked the Golden Hubbard Squash seen in last week's blog. Something went wrong! I sliced it in half, scooped out the seeds, put it face down on tinfoil on a greased baking sheet and set it in a 375 degree oven. It's how I always bake my winter squash. When knife-tender, I took it out of the oven, turned it over and found that it had baked up slimy. Yucky. Eww. What went wrong? Any ideas? The raw squash looked fine. Firm. Perfect color. Does it need to be stored for awhile before baking? Set on the vine longer? Help! Or the chickens will be eating a lot of Hubbard Squash.
Speaking of what the hens are eating – they are omnivores. In their minds, squash and bruised peaches are good, but bugs are better. I've heard of some hens eating baby mice, and I've seen mine eating small frogs. Lulu was scratching around on the lawn today and I saw her struggling to eat what looked like a large worm. I went over to check it out and was surprised to see that she was trying to swallow a baby garter snake! Tougher than a worm, I guess. After awhile, Lulu managed to get it down. She was one satisfied chicken.