I spent a couple of enjoyable hours on Saturday at the New England Poultry Congress, where hundreds of birds were on display. This view is of only half of the building! The man in the white coat is one of the judges.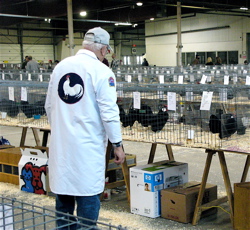 There were classes for junior exhibitors.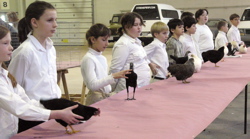 There were people walking around with their favorite birds.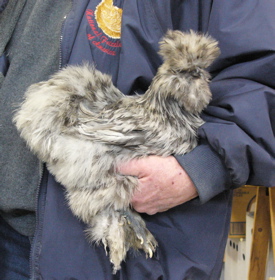 I had a chance to talk to knowledgeable people. I finally learned how to tell the difference between White Old English Game and Bantam White Leghorns. (Snowball fits a bit of each description but her yellow legs gives her away as a Leghorn. Let's just be tactful and say she'd never win a ribbon!)
And I checked out the geese. I have a hankering to get a couple of these Sanbastapol. I love how this breed looks like it's wearing a wedding gown.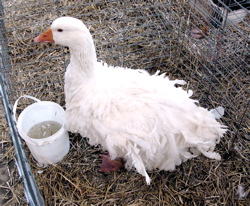 But, even though there was a sale area, I didn't come home with any new birds. I think I should wait until we're not snowed in!