Yet again, a food magazine has come up with an improved scrambled egg recipe. I'm sure it's very good, as is any recipe with extra egg yolks and cream. However, they're really and truly missing the point of what makes scrambled eggs the perfect food: ease and simplicity.
To make perfect scrambled eggs, put a pat of butter into the cast iron skillet, (other pans will do, but the heavier the better.)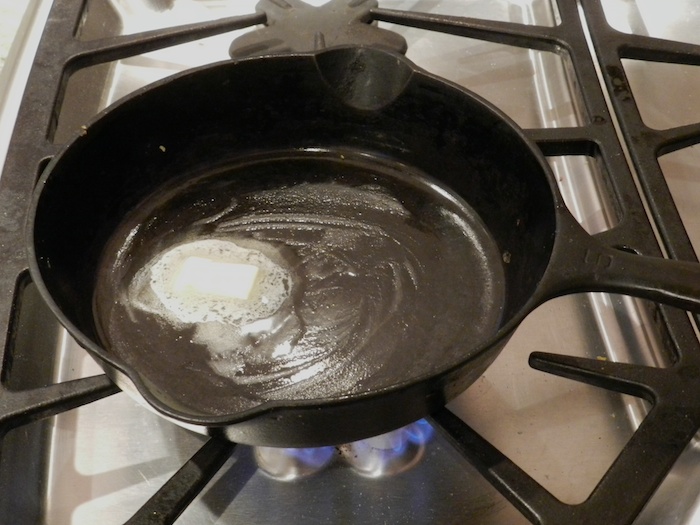 Crack two eggs into a bowl (the fresher the eggs the better):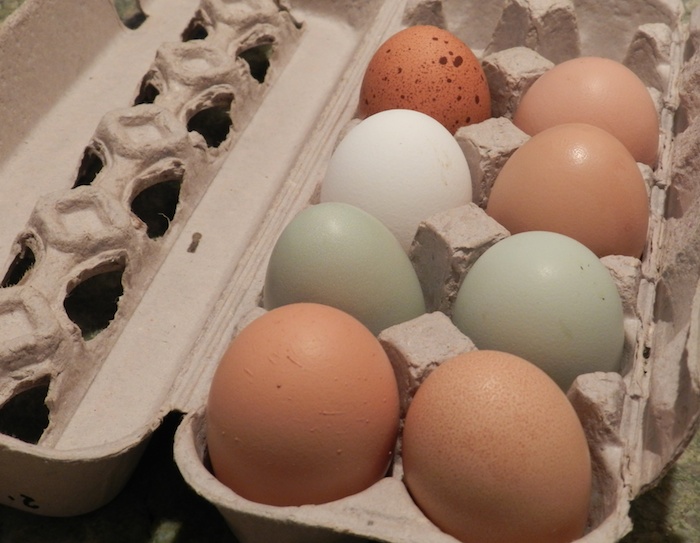 and with a fork, stirred them up with a splash of milk and a pinch of kosher salt. Put the eggs to cook over medium heat. As the egg set, move them gently about with a spatula.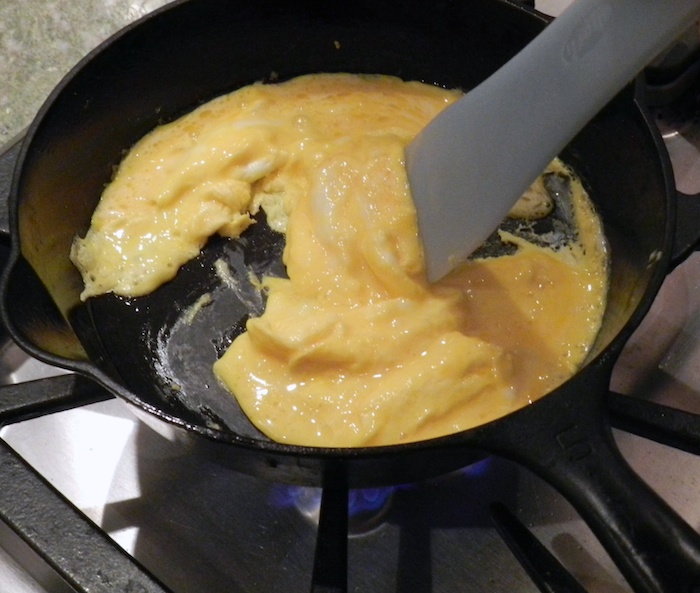 In about three minutes, you'll have perfect scrambled eggs.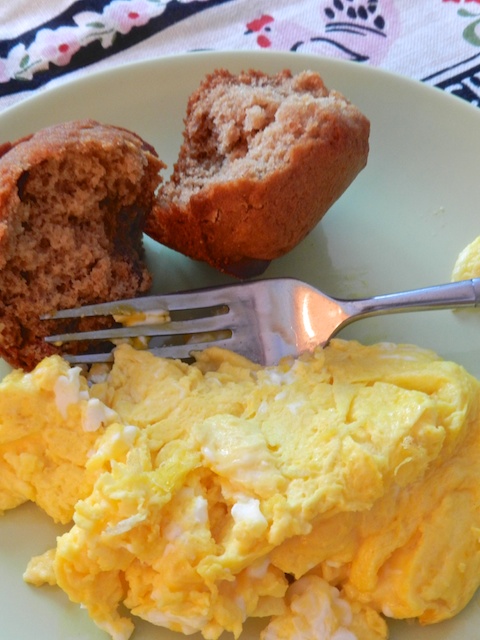 Scrambled eggs are perfect this way, but also excellent embellished with cheese and/or sautéed vegetables. Sausage is good, too. Such scrambled eggs make the best dinner when you don't feel like cooking at all. But again, they're the best because they're not fussy. (Recipes can be found in my Farmstead Egg Guide and Cookbook.)