Despite the fact that hens have strong and active dinosaur feet, and that they use them to dig holes and scratch the ground for hours on end, the dirt in the run does get packed down. Although I frequently rake up manure, much of the hens' waste sinks into the earth, but it doesn't disappear. The soil becomes compacted and over time as hard as cement. Pathogens accumulate. Once a year, I turn it over with a pitchfork. Not only does this improve drainage, but it also exposes germs and lurking insects to disinfecting sunlight – two essential components of my management plant to keep my flock healthy.
I used to do this hard chore myself, but now my teenage son does it. You can see how the dense and impervious to rain it had become. We don't have clay soil here – those chunks are all due to manure and the ground being pounded on by chicken feet.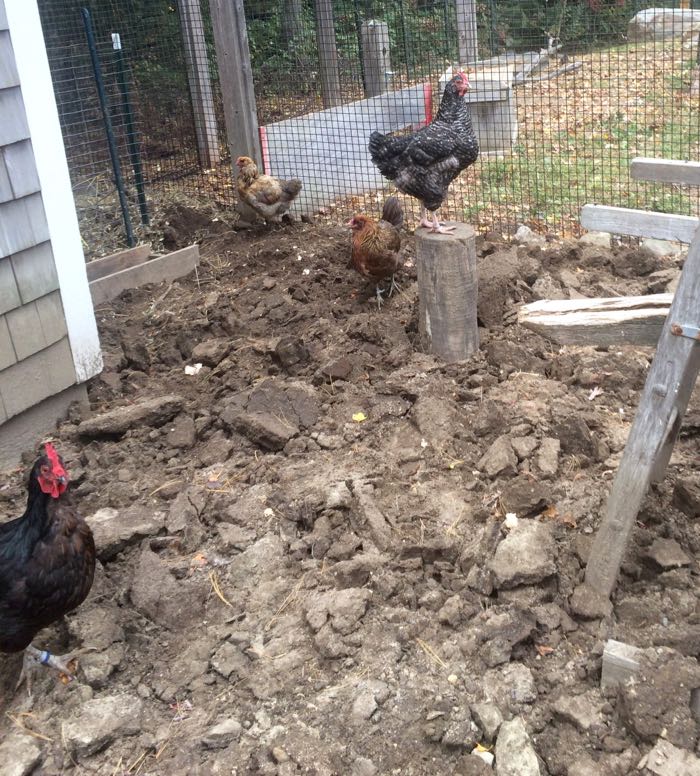 To loosen things up, I bought bags of all-purpose sand.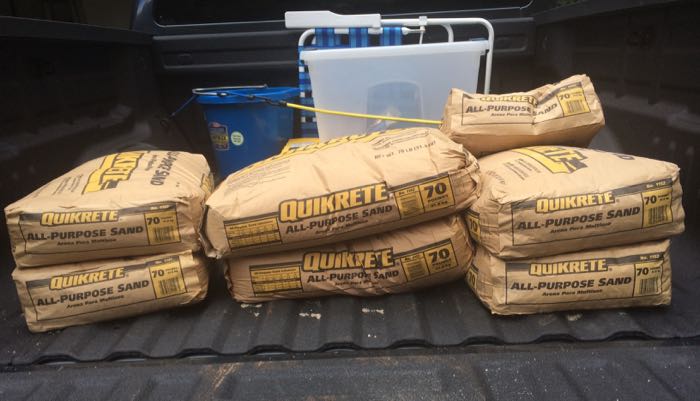 These aren't so big, but weigh 70 pounds each! I appreciate having that teenager.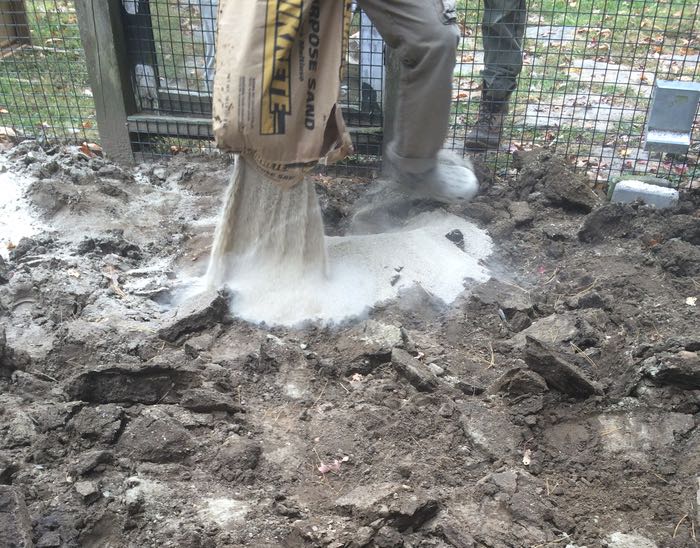 (Note that the dispenser hanging on the right is filled with oyster shell – a calcium supplement. Offered like that, free choice, but up off of the ground, is tidy and prevents waste.)
Three bags of sand in each chicken run are enough to aerate the soil. Right now everything is uneven and in big chunks. But the hens will set to work and smooth things out. Phoebe and the goats watch.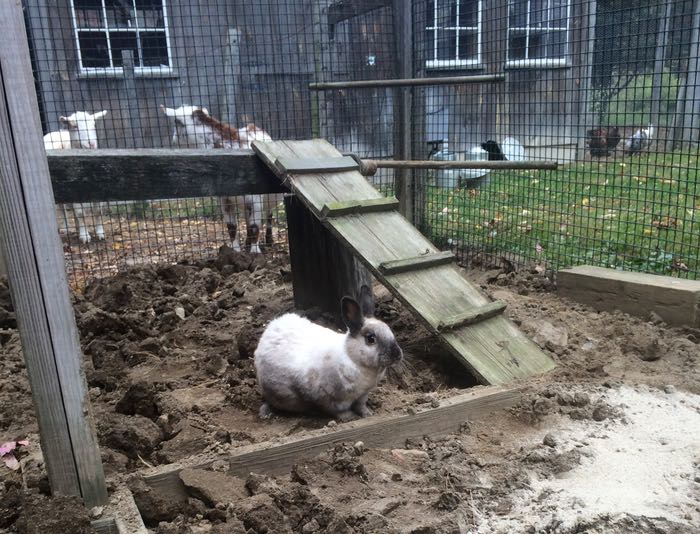 The last two mornings saw hard frosts. Today it was 28 degrees F when the hens were let out. The ground is hard, and there aren't many bugs to scratch for. It might be awhile before the Girls are finished smoothing out the surface of the run. That's okay. Change like this adds interest to their lives. In the meanwhile, those piles of sand make excellent dust bathing spots, and even with this cold weather, the hens will have their baths.