This morning's paper had yet another article extolling the virtues of yoga and meditation. I'm one of the many who have recently started going to a yoga class, but I'm not there because of what is in the news. I go because my physical therapist gave up on me and said, "go do yoga." I need the slow stretching. I don't enjoy it. I'd rather not do it. But, that's probably why my body is tied up in knots. If I liked stretching, I'd have taken better care of my muscles for the last 30 years. Anyway, the gentle exercise does seem to make me feel less achy. I have a tad more freedom of movement. I'm not yet a convert, but I'm giving the yoga class a chance. What I truly can't abide, though, is the fifteen minutes of quiet meditation at the end of the session. It makes me tense.
I would much rather mediate with my goats. Taking them out to graze does for me what I imagine all of that chanting does for true yoga types: it calms me. It centers me. It quiets my mind.
See how peaceful it is?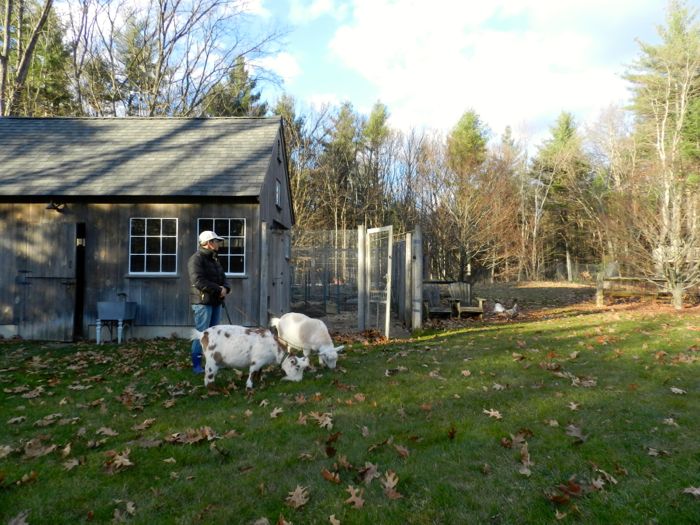 I stare off into the woods in a state of blissful calm.
The goats don't necessarily share my mindset, but I breathe calmly nonetheless.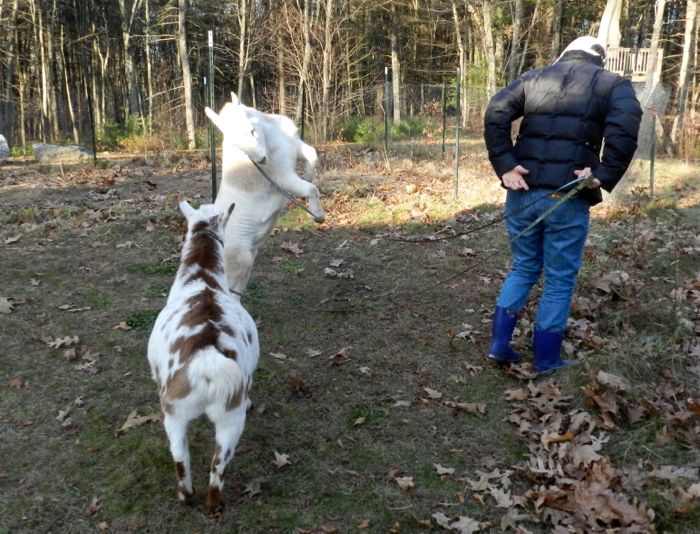 The goats lead me over to the mint and lavender for some aromatherapy. As they chew, the scent wafts up on the breeze. Pip suggests that roses would be healing, but I do some strength training instead.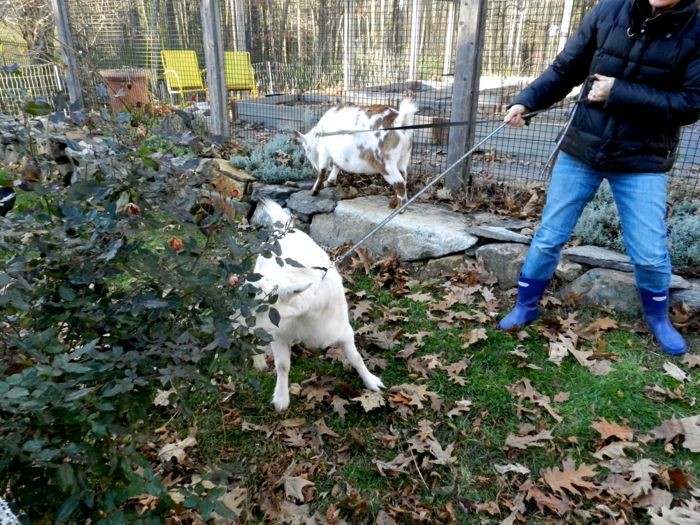 I also get in stretching.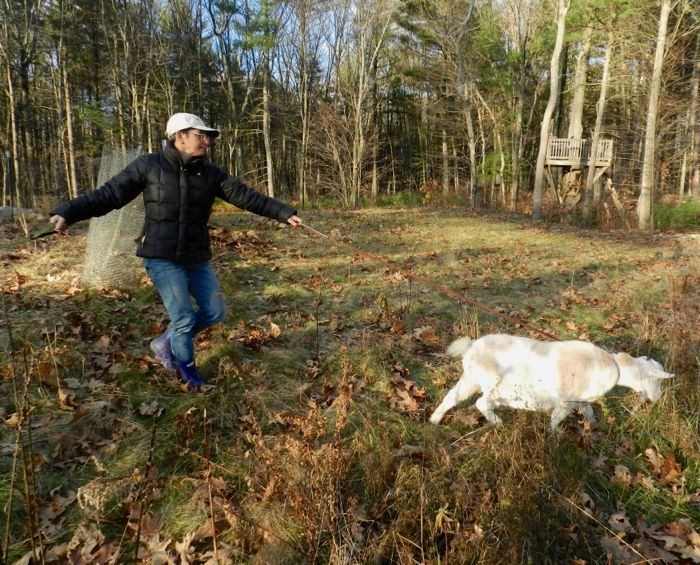 The boys show me their "downward goat" position.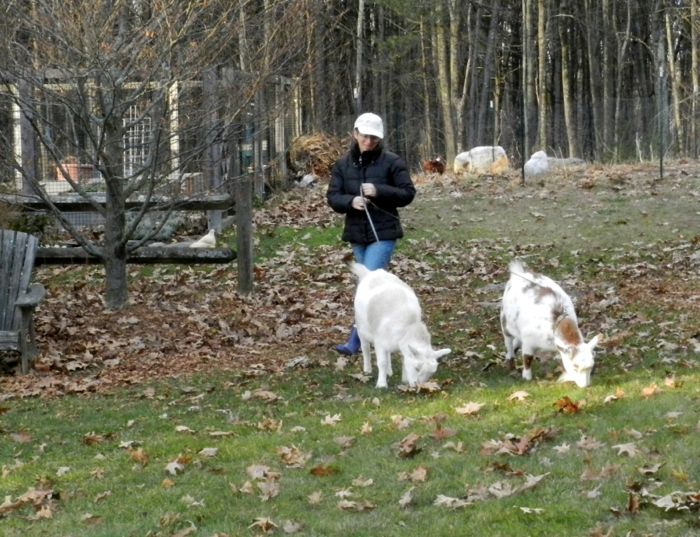 Pip is in a state of bliss that I try to emulate.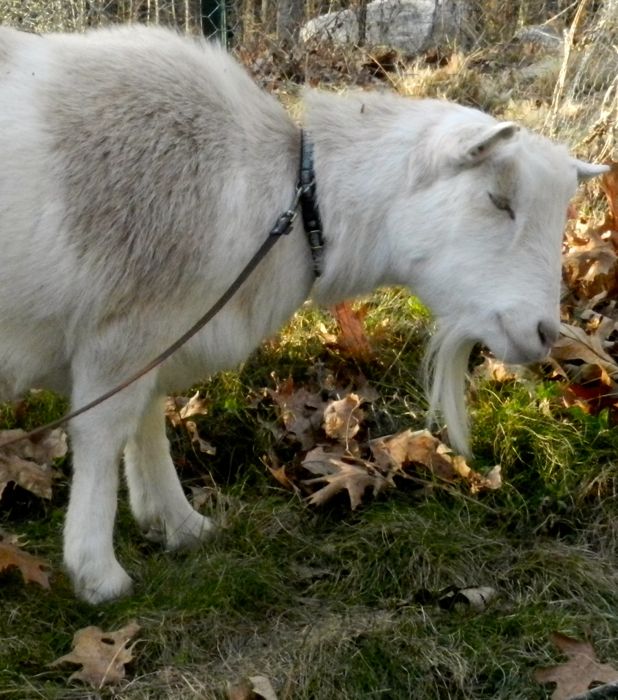 But he's a yoga master. I'm just a beginner.