For the last three days in a row, temperatures rose above 80º F. Yesterday, if I stepped outside and blinked, there'd be another plant in bloom!
I have no idea what this is. It's in my shade garden.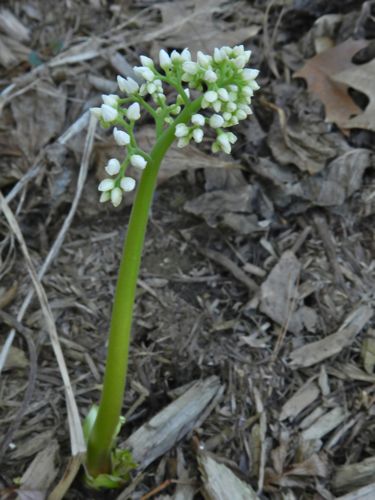 These crocus and scilla are in the front woodland.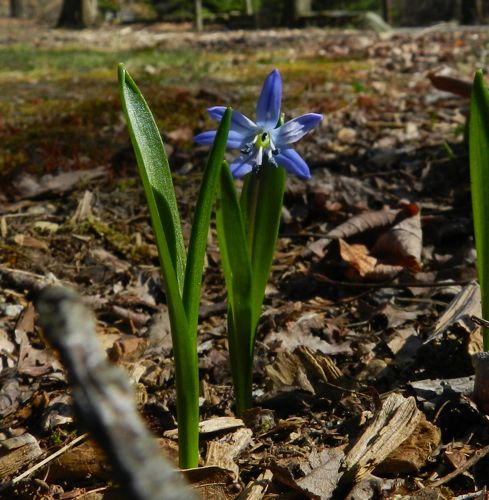 There are pink buds and flowers on the ornamental cherry.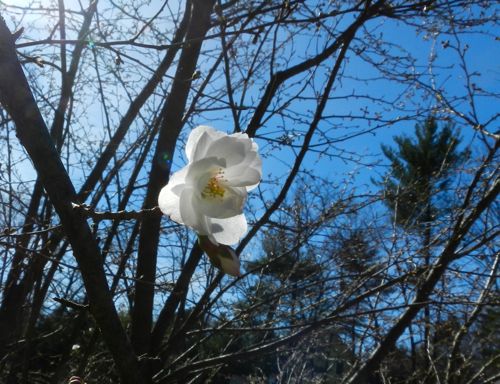 As pretty as this is, I'm worried. There's going to be a snowstorm this week. I am 100% sure of my weather prediction because Steve is going to California for a conference today, and we always have dramatic weather when he's gone. I'm not making this up. He leaves and there are blizzards and ice storms. One year it didn't snow, but lightning did strike the house. The temperature is already 30º colder than it was yesterday. I think I'll go pick some daffodils and put them in a vase in the kitchen. It's always good to have a cheery spot when bad weather is expected.
Addendum: Here are more photos of the mystery bloom.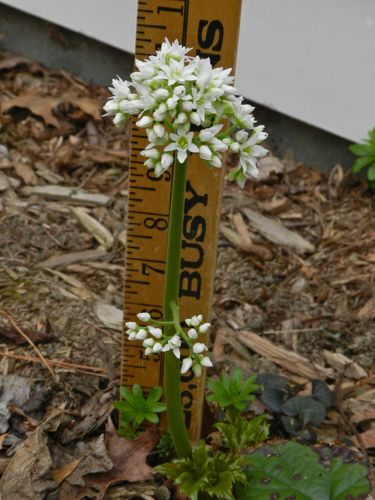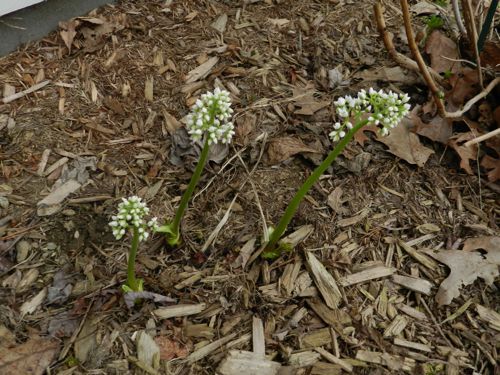 I checked the catalog of the nursery I purchased this plant from. Blanchette Gardens does not carry hyacinths!
BTW, note the ruler. It is one of my prized chicken collectibles. It reads "25,000 BUSY HENS TO SERVE YOU" and on the other side, "Willow Brook Poultry Farm – The Swords & Daughters."