My chicken coop is airy, dry, and doesn't have any bad, lingering odor. I pick up and remove the obvious piles of manure several times weekly. But, that's not enough to keep the environment healthy for the hens. Chickens create a huge amount of dust. They shred bedding and manure with their feet. They take baths in loose dirt, then come into the coop and shake. They lose feathers and grow new ones. As feathers unfurl, they release powdery keratin.
All of this dust settles on surfaces.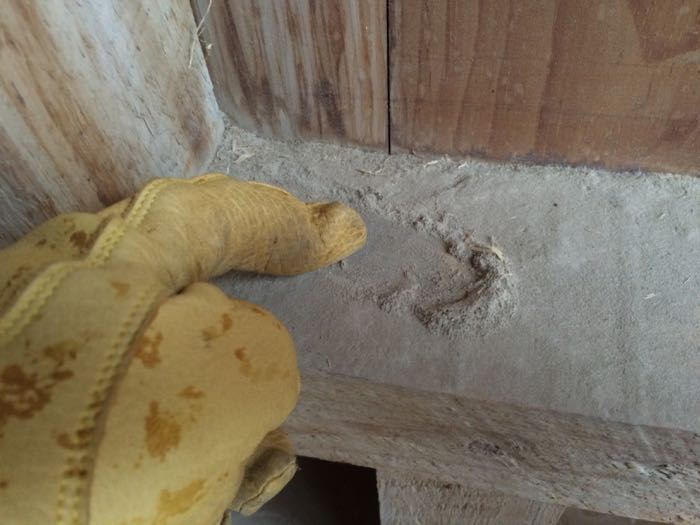 Keeping the coop as dust-free as possible is key to a healthy flock. Bacteria and viruses hide out in dust. As it accumulates the risk to your hens increases. So, several times a year I do a thorough cleaning.
I shovel out all of the bedding. It's been a few months, and you can see the fine matter that's settled to the coop floor. That gets swept up.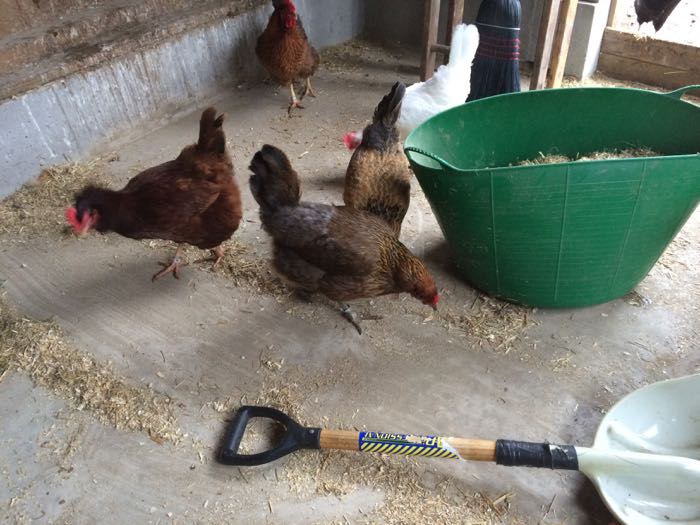 My post and beam barn has flat surfaces and tight corners. I can use a shop vac to get the dust, or, I can use a leaf blower.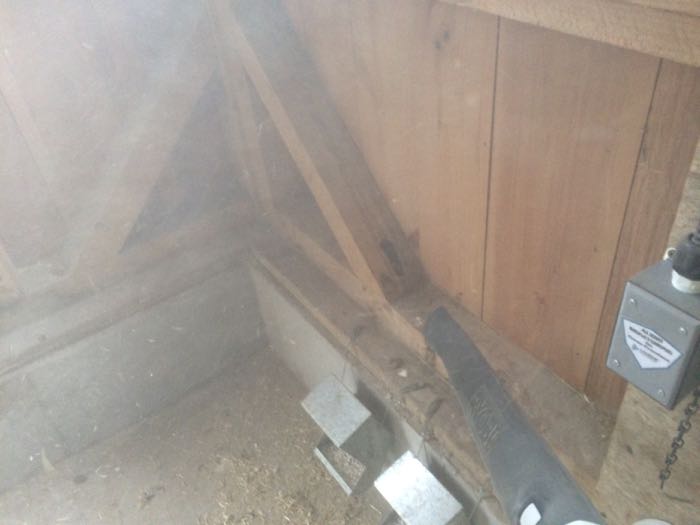 Whatever the tool, I wear a 
Auto Amazon Links: No products found.
.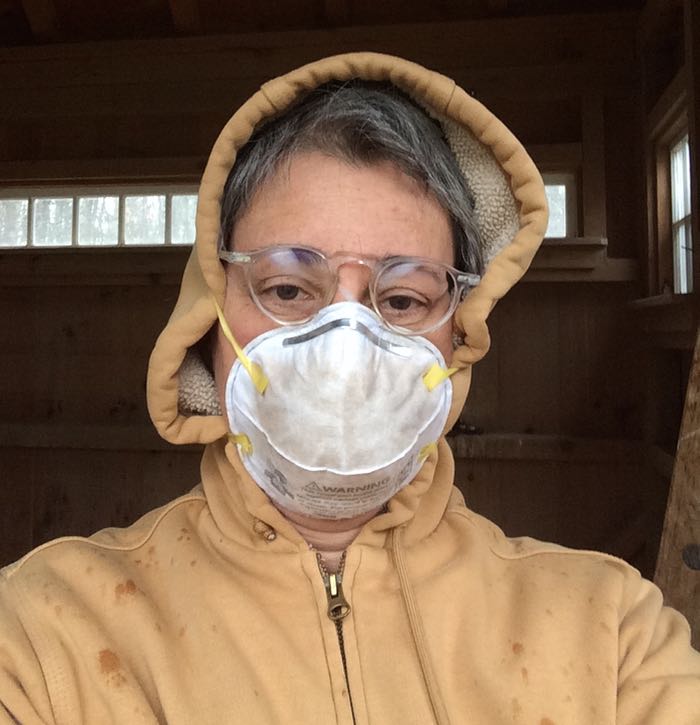 At the end of an hour, it looked like this.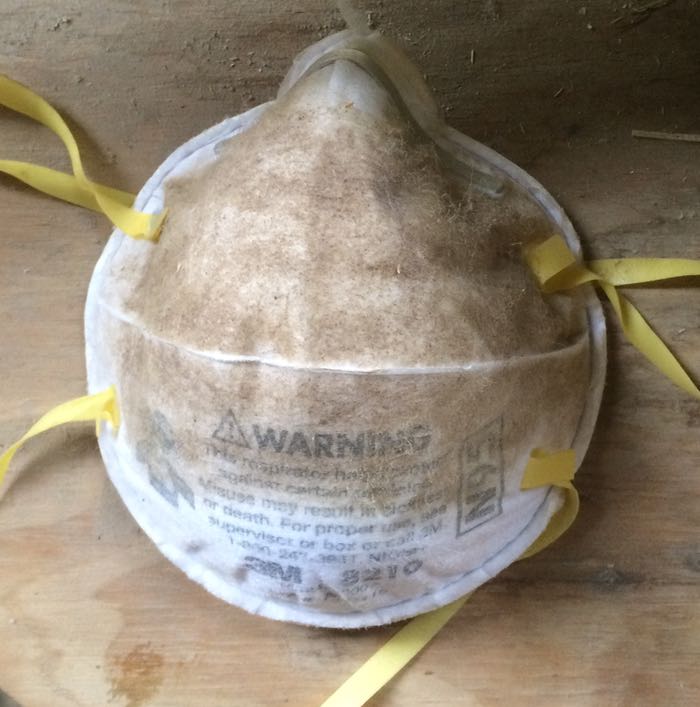 You don't want to inhale this stuff!
After the thorough stripping and dusting, all new bedding was put in place. The Girls were ecstatic.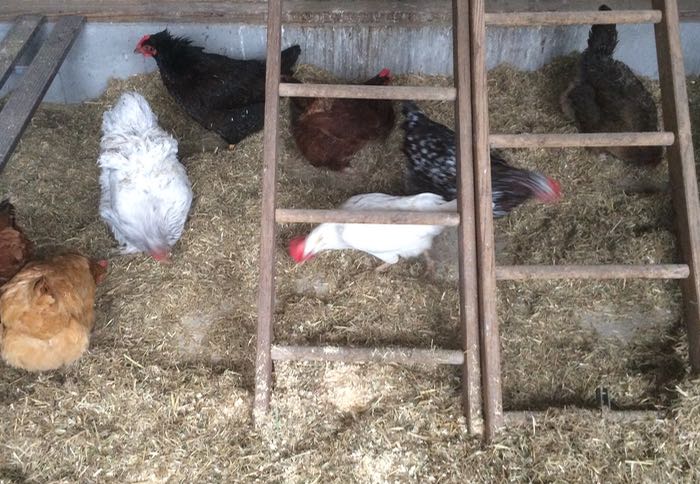 The next spring cleaning chore is window washing. For that I need to turn on the outside water. I'm always eager to have the water flowing from the barn spigot, but I've learned to wait. If I switch the valve too early we're bound to have another deep freeze! Next week you'll see me out there hosing and scrubbing windows. Sunshine is an effective disinfectant and it's as important for the flock's health as dusting. It's also lovely to have sunlight streaming into the coop.
It's a lot of work, but spring cleaning is oh, so satisfying. What have you been cleaning lately?