While I was letting Tonka get a nibble on some grass showing through the snow, I saw The Cat looking for tiny woodland creatures in the leaves. He looked at me. An audience! Cat leapt onto a nearby tree. There he is in the fork of the tree.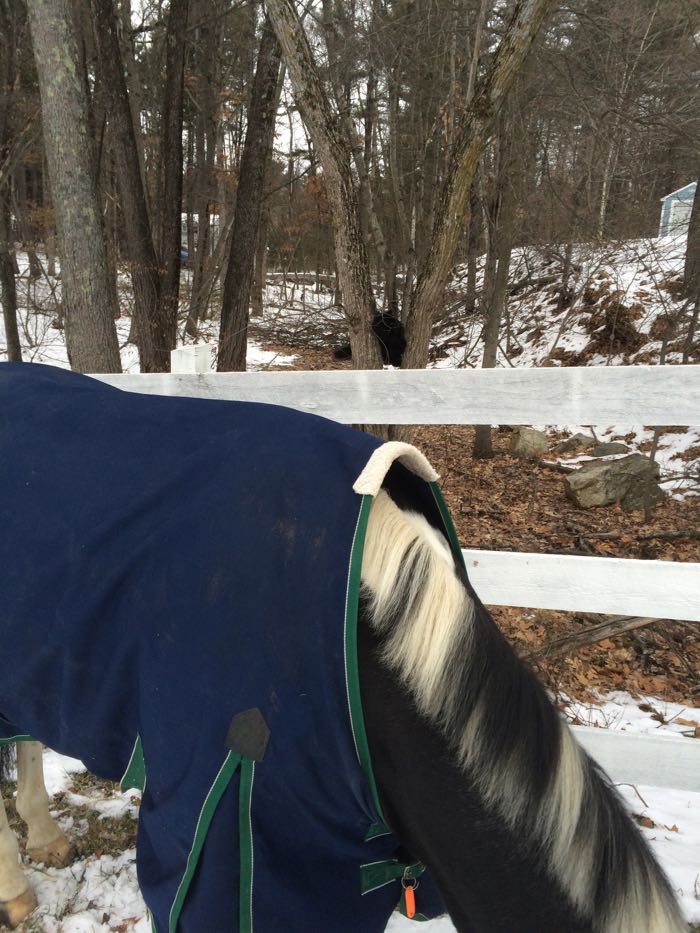 The Cat checked again to make sure that I was watching, and scooted up. This, remember, is the same cat who was stuck in a tree for two nights and was the star of a daring rescue by a tree man.
See his paws? He's on the right-hand trunk.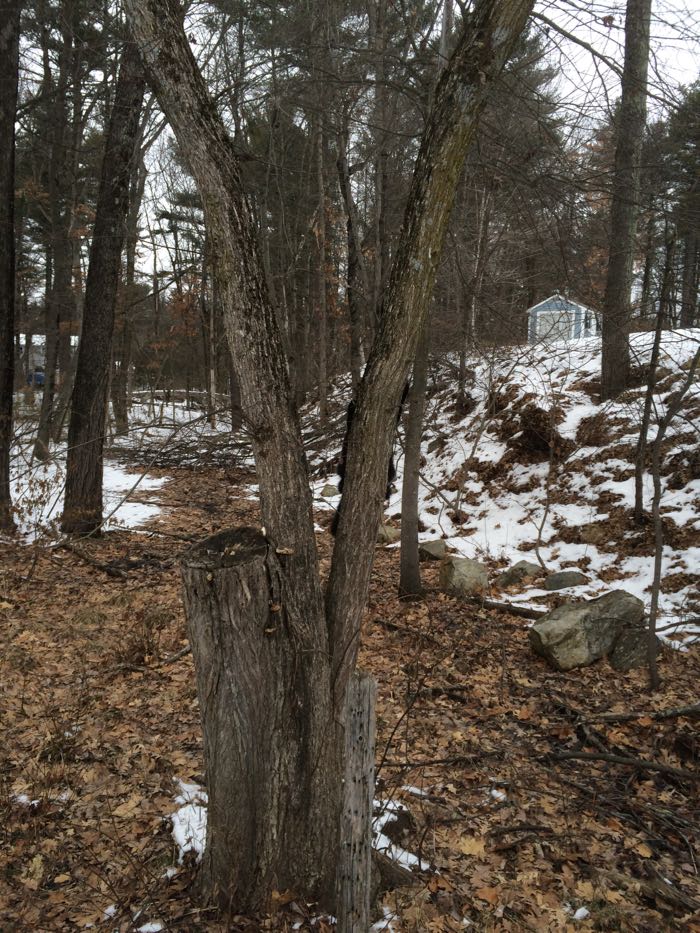 The Cat went up.
Yes, Cat, I'm still watching.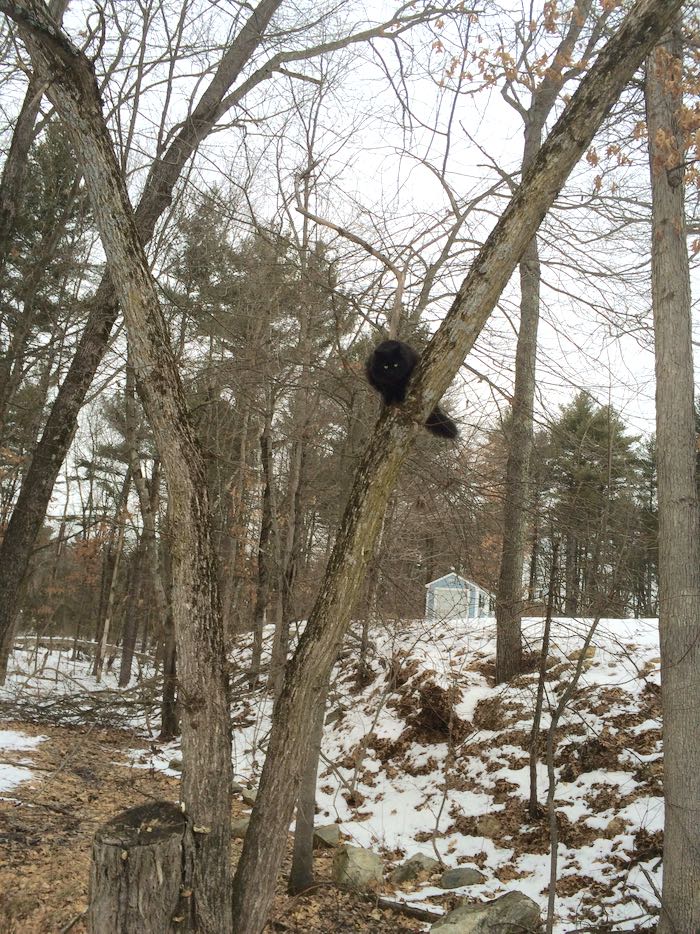 And up.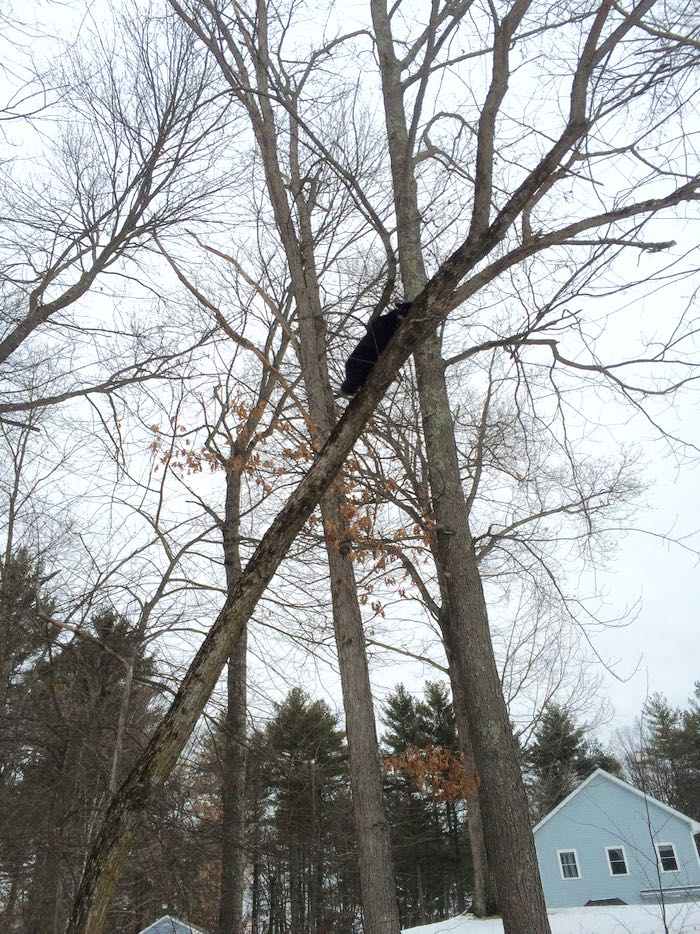 Until he reached a branch that swayed dramatically under his weight. He bit it. Cat then headed back down.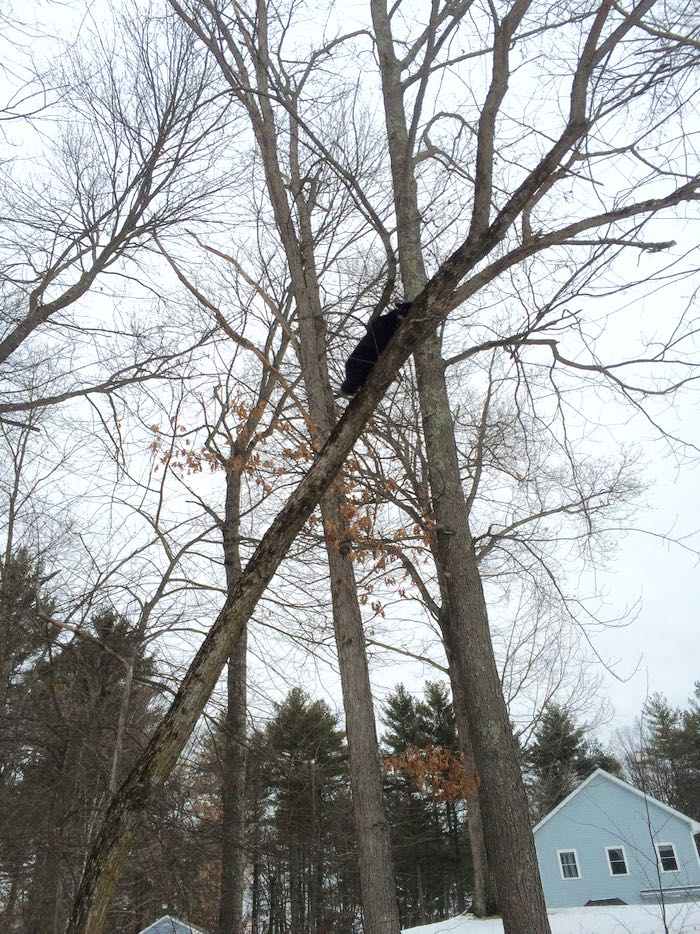 Easy-peasy.
Show-off.