Just when you think that a hen can't look any worse from the molt, she does.
Oh, Jasper!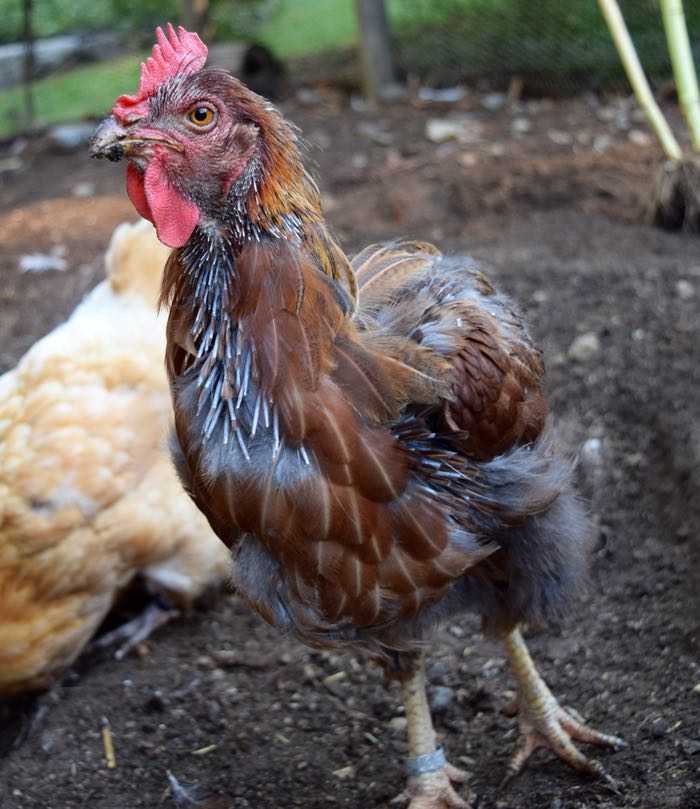 Not much better from this angle…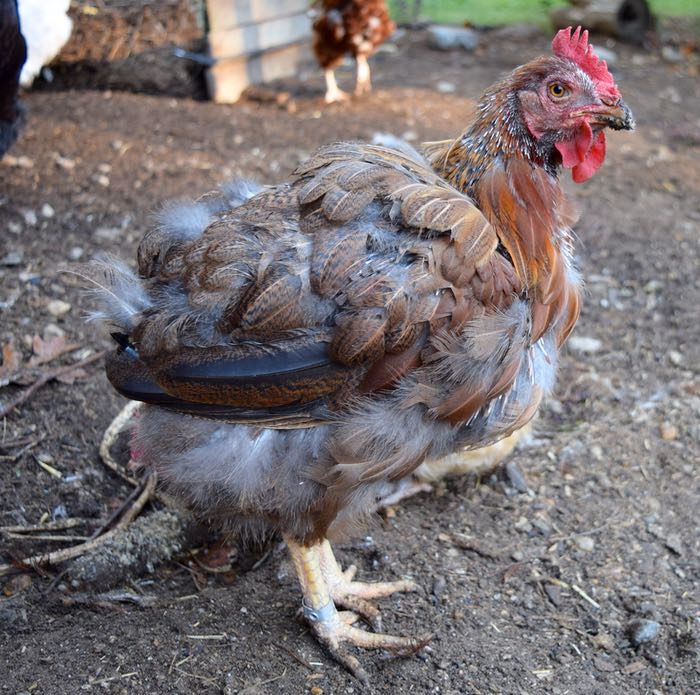 Jasper is eating and drinking fine, but I know that she's feeling out of sorts because she's been sleeping in a nesting box at night.
This is a typical molt – for her. Do you think she'll grow any tail feathers back in? Each year she has fewer and fewer.
It looks awful, but molting is a normal – and necessary – process. Your hens will get through it just fine. Don't overdo the protein treats in worry over them. A little extra, and I mean a little, like a teaspoon, of extra protein in the form of meal worms or cat kibble per hen, is fine. Don't go overboard or you'll risk kidney disease. In the morning, just so that I feel like I'm doing something helpful, I toss a handful of MannaPro Poultry Conditioner to the girls.
I'm raking up feathers, but no white ones. I'm still waiting for Twiggy to molt! Beatrix is also still laying, as is Beulah. At this rate, I'll be cleaning up feathers into November.