We've had two hard frosts. A hard frost is one that comes at night and covers the lawn with a shimmer of sparkling white. It lasts until after the sun rises into mid-morning. Your cold-sensitive plants wilt. A day later, they turn brown. When the weather report warns of a frost, conscientious gardeners get out and harvest the last of the annuals and save every tomato still left on the vine.
I didn't.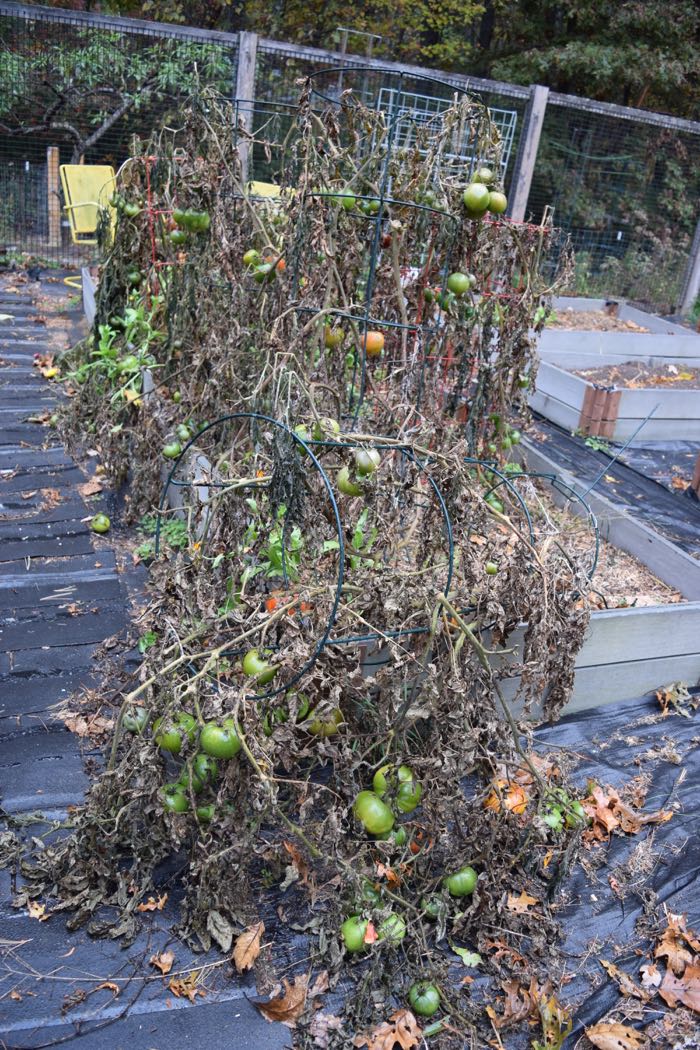 I filled tubs with the rotting vegetation and dumped it into the compost bins in the chicken runs.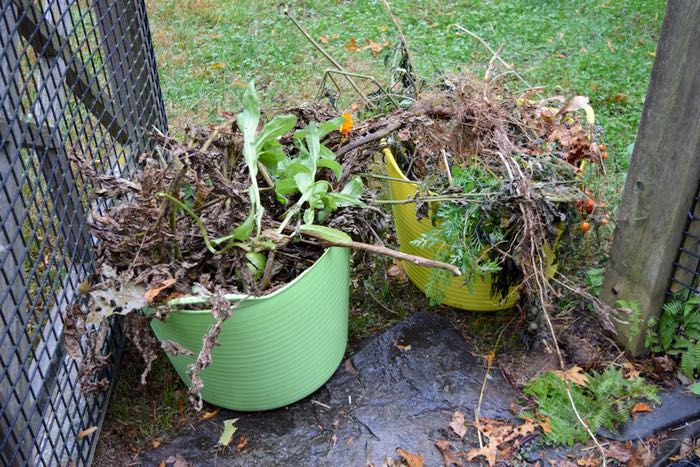 The hens are gleeful that I am such a lackadaisical gardener.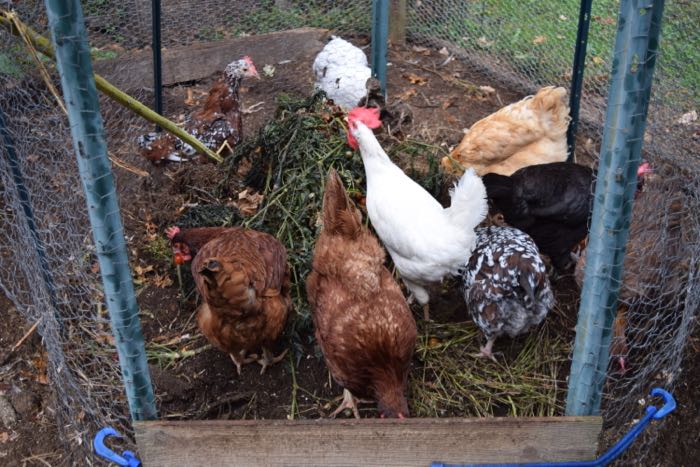 I appreciate that they quickly destroy evidence of indolence.