I've been keeping an eye on Opal. I've been watching her slow demise. This is the part of the story that all of the everyone should have chickens in their backyard boosters don't talk about. The truth is that chicken keeping is not easy.
Opal is a Delaware hen. The Delaware is a breed developed in the 1940s for meat. This was right before the cornish cross was invented, a hybrid which has forever changed the chicken industry because of it's fast growth and rate of feed conversion into meat. Once that Cornish cross appeared, the Delaware was relegated to the a pretty hen to have in your home flock category. Opal was one of a batch of chicks that I purchased from a mail order hatchery four years ago. She's been a pleasant member of the flock. But she's had her health issues.
Opal, for whatever reason, contracted infectious bronchitis. She's the only one of my hens which showed the symptoms – the telltale sign being wrinkled eggs. She survived that bout. But, those compromised eggs have caused laying issues. I don't think that the eggs slide out easily like perfectly formed ones. Back in March she looked to be on death's door, but the Spa Treatment brought her back enough to return her to the Gems and resume a normal life. However, knowing that the underlying cause hasn't gone away, I didn't think that she'd last the year, and my concern has been confirmed with signs – a paler comb, a reduced energy level, a cessation of laying and a messy bottom.
Despite that, in June Opal was enjoying outings on the lawn.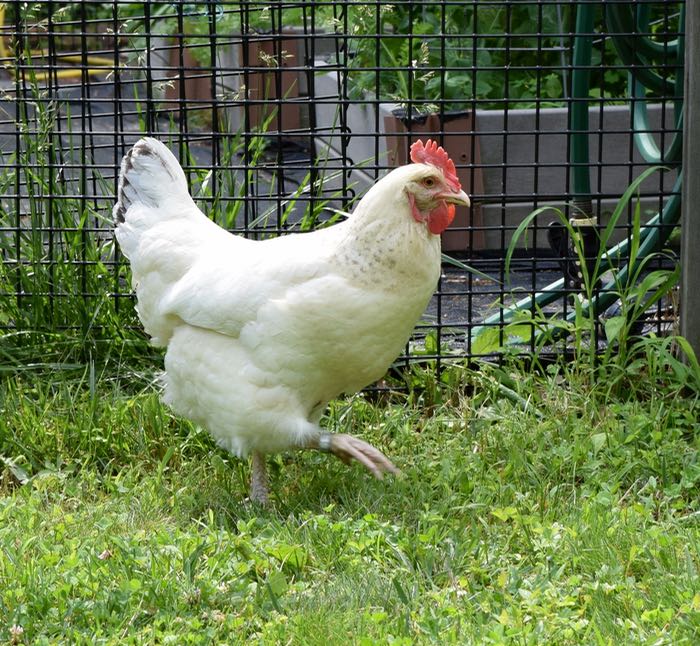 Look closely, though, and you'll notice that her comb has gone whitish near the back. I've monitored the change in the comb as it shrinks and greys. I'm not going to try the Spa Treatment again. I know that what is going on inside of her cannot be cured. It does her a disservice to prolong whatever terminal ailment she has. So, I've watched and waited, and so far Opal's quality of life has been good. She's been eating, drinking, roosting and interacting with her flock.
But not today.
She's on the outside roost. Looks okay from a distance.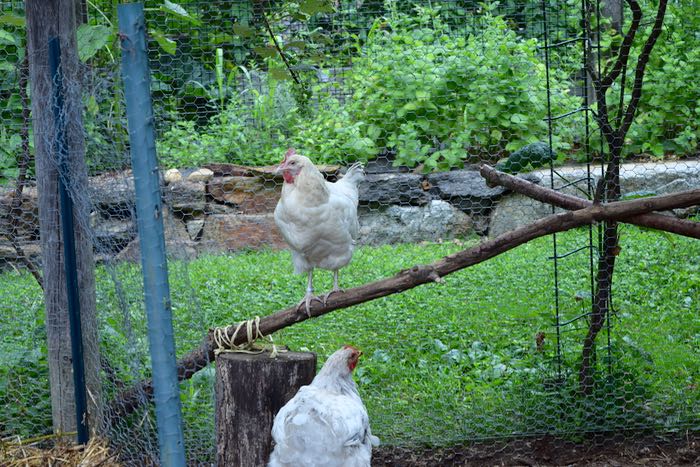 Up close, though, there's the sleepy eye. The ashen comb. The tucked in stance and drooped feathers.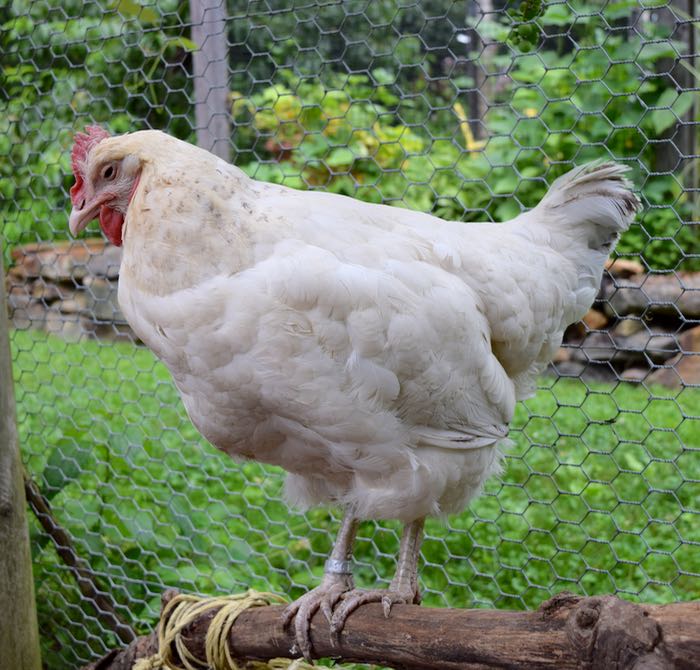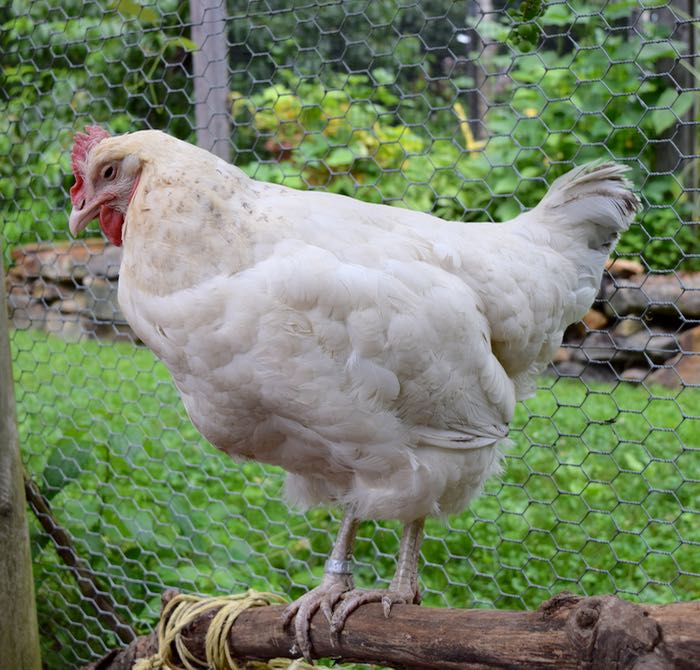 Opal is done.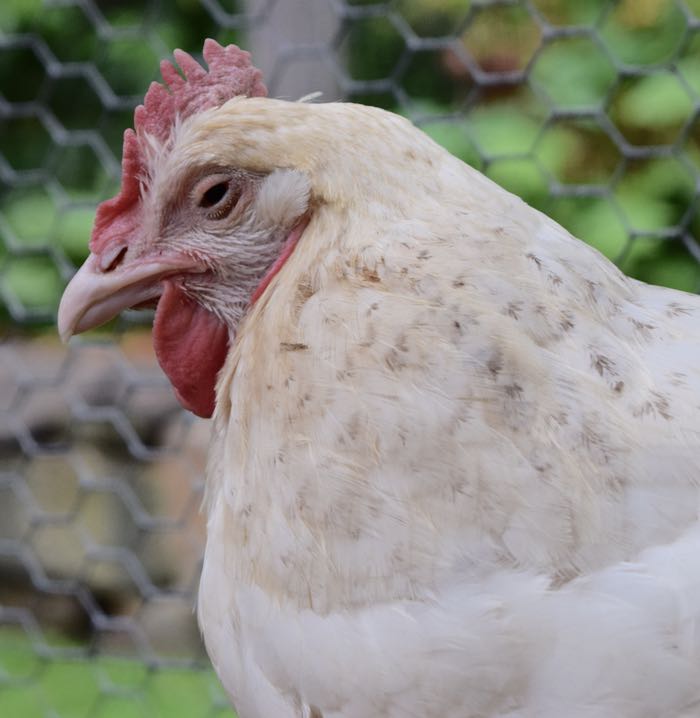 Chickens have a remarkable ability to stay alive despite being very, very sick. That's the point at which Opal is now. I honestly don't know how she processes pain at this stage in her life. Chickens don't express suffering in ways that a human can relate to. But, I do know, that when a hen looks like this, that  trying to keep them going by drenches and soaks and drugs does nothing but prolong whatever discomfort she is experiencing. At this point, the less that I do, the better. The other hens are leaving Opal alone so isolating her from the flock would do her no good, and would stress her. I'm hoping that Opal will pass peacefully in her sleep in the next day. If she doesn't, I won't let her starve to death and will euthanize her.
This is the reality of backyard chicken keeping. Animals under your care will die. Chickens have short lives. They'll die sooner than you think. For those of you with only three or four hens, this can feel devastating. Even for someone like me who has a dozen hens and has kept a flock for twenty years, the loss of a bird is difficult. But, it helps to accept your limits as a caregiver. It helps to recognize that within the world of backyard hens, that this is normal. It helps that I know that I have given my animals the best care possible, so that while they're here, they have a good life. And then it helps to let go and move on.