There's four feet of snow out there, but I'm not cursing Old Man Winter yet. The truth is, that that much snow is wondrous.. Here is my street as the snow comes down.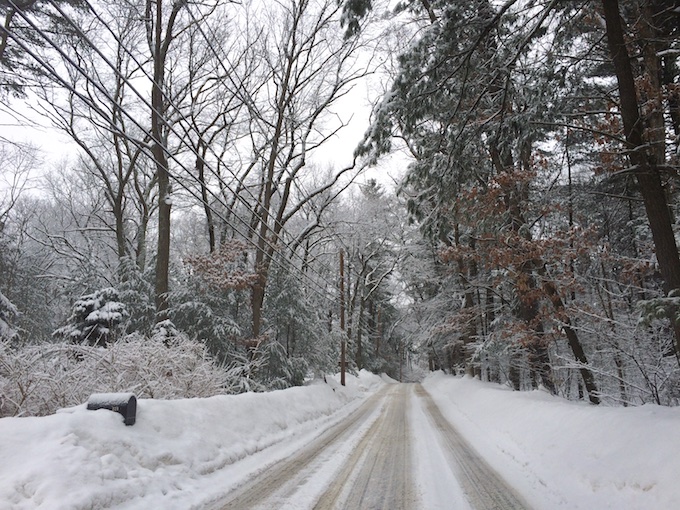 My neighbor can't see outside because of the icicles, but my view is of a sparkling ice curtain.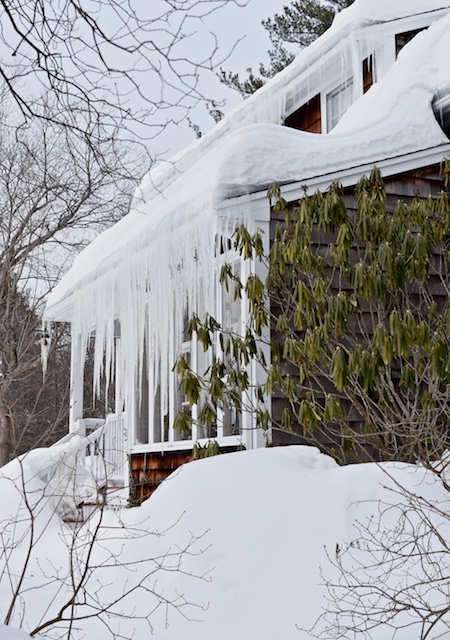 Yes, there's been some shoveling (and more shoveling) to do. But the mail is still delivered!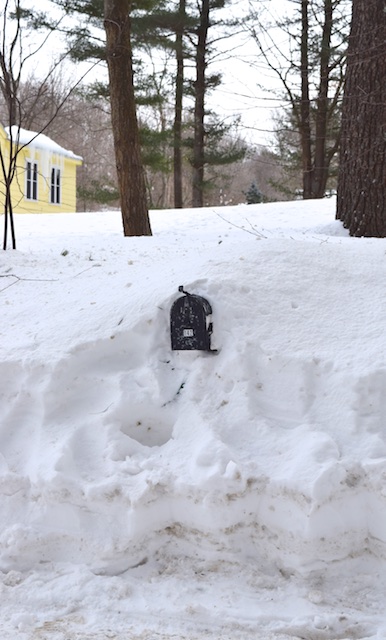 On a walk yesterday with Lily I saw one of my favorite harbingers of spring. Pussy Willow. It's not usually framed against such a pure white backdrop.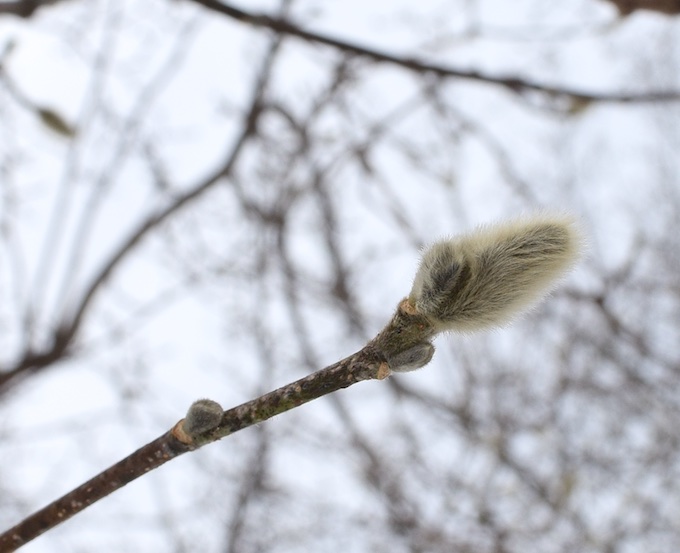 Looking up in that tree, there was this abandoned bird's nest. I've never seen one with a cap of snow like that.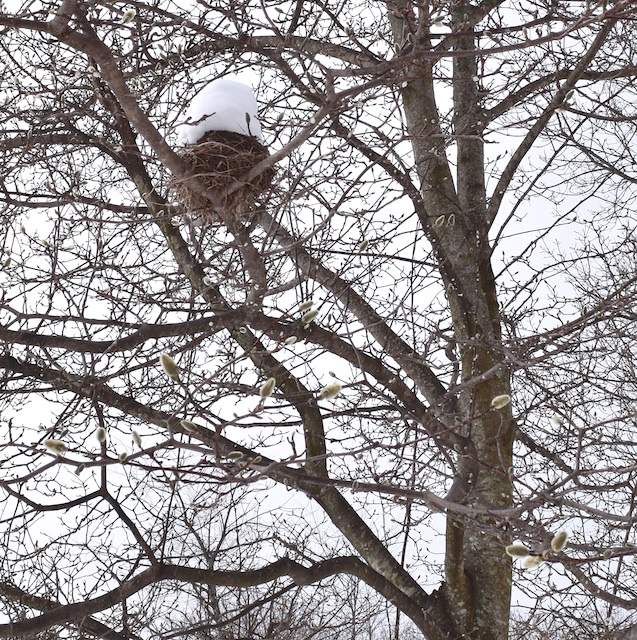 Lily and I think that Old Man Winter has been putting on quite a show. When the sun is shining and the temperature is in the 20s, it's downright enjoyable.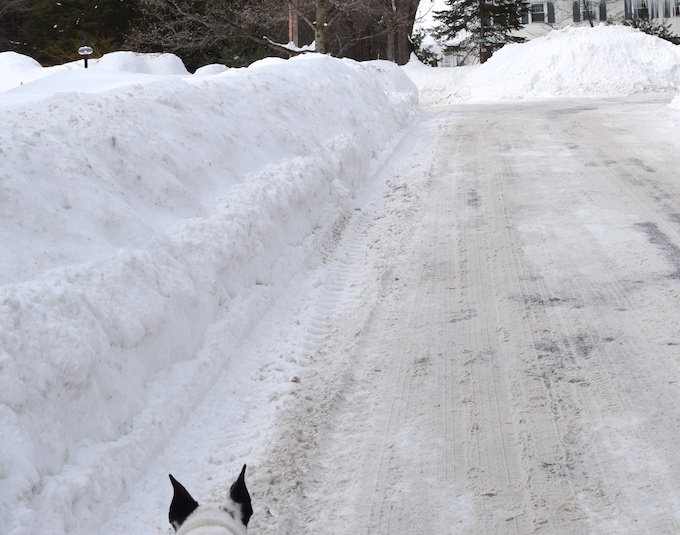 However, not everyone has the same perspective.