Hey, Tonka, I haven't talked about you on my blog lately! Look over here so that I can get a photo.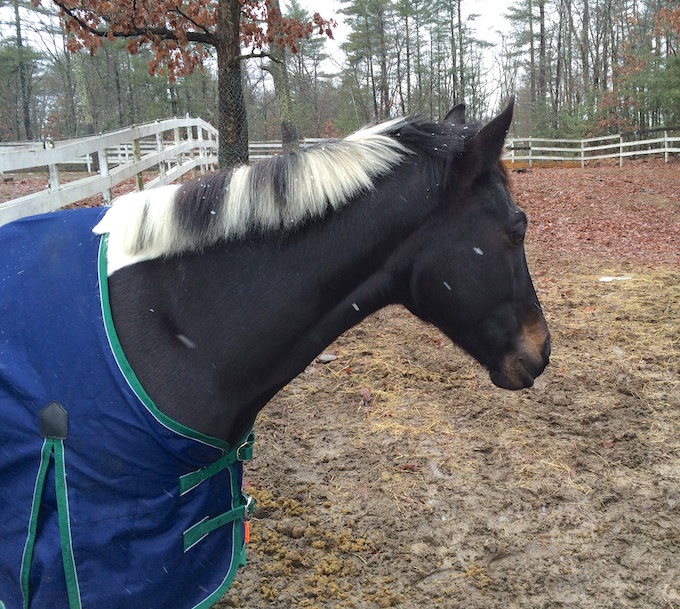 Thank you. That is your good side.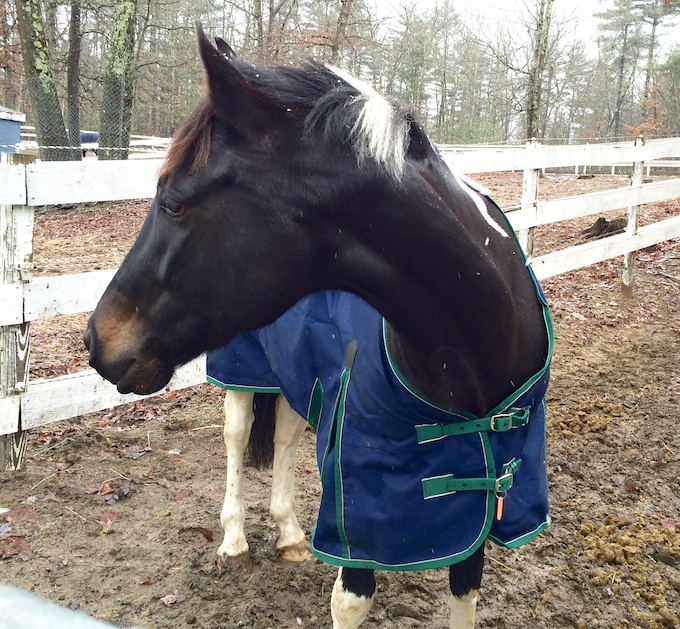 Show everyone how much you like your new home. Yep, those slow-feed hay nets supply you with an uninterrupted food source, which is good for your mental and physical health.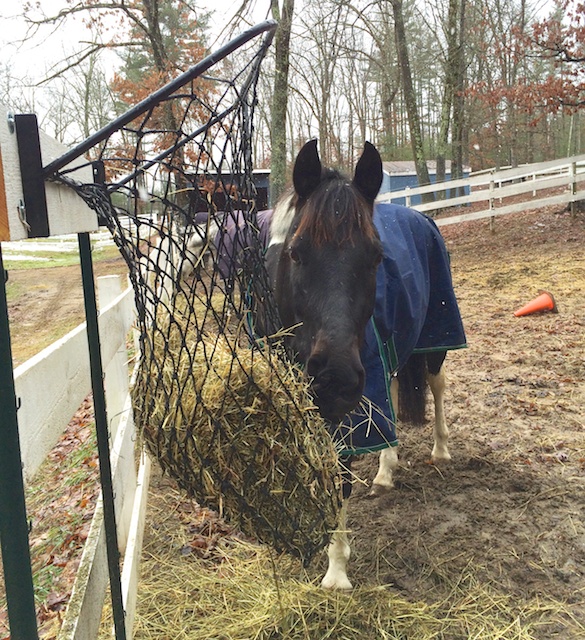 And I should mention that your good friend, Maggie can be seen behind you at her hay net. You don't have to share. You like that, don't you?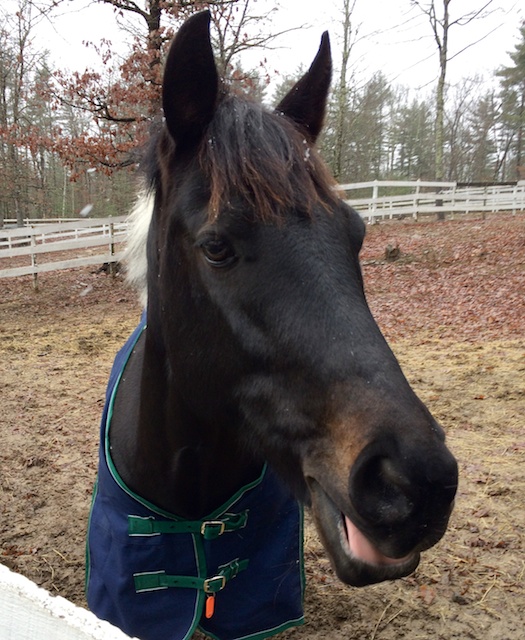 What do you think about the snow coming down?
I thought so.